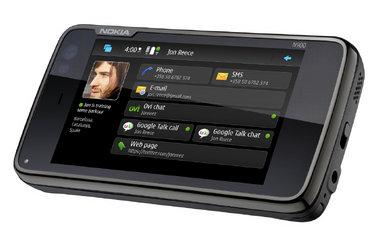 While the N900 is official, and the specs have been basically determined, there is still a lot that needs to be known about the mysterious Nokia.  Lets be honest though, Nokia tends to be camera happy, and with a 5 megapixel shooter and Carl Zeiss optics, the N900 is bound to be a competitor.  In a somewhat usual manner, picture samples shot with the N900 have been leaked to the internet.  It is important to remember that these photos may not be using the final software, or the full 5 megapixel capabilities, and thus might be a bit off.  Still, the pictures are interesting to study if you happen to be a photo taker (like me!).  Jump past the break for the samples, and hey, I'll even include a comparison shot on one of the photos.  Tell us what you think in the comments.
Now for the comparison.  The first picture we have is from the N900, but it appears that it may not be a full 5 megapixel shot.
and you can compare it to a shot by T-Mobile's very own Samsung Memoir.