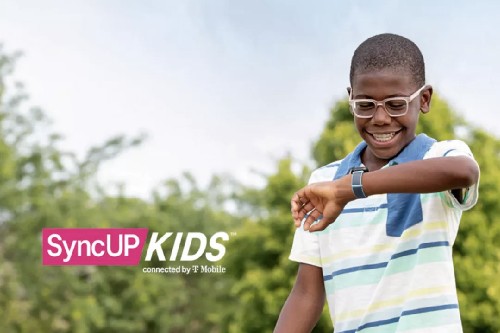 The holiday shopping season is upon us! And with this, T-Mobile has unveiled a couple of deals it has in place for T-Mobile customers.
For a limited time period, T-Mobile customers have access to these deals:
T-Mobile 5G Home Internet + Free Gift
Sign up online for T-Mobile 5G Home Internet and get a Free Amazon Blink smart security camera package, including a Blink Outdoor 4 and Blink Mini Pan-Tilt cameras – a $180 value! Switch to T-Mobile 5G Home Internet, America's fastest growing home internet provider, and enjoy hassle free home internet that is easy to set up and has no annual contracts or hidden fees.
You can click this site for more information. 
Free SyncUP Kids Watch + 3 Free Additional Color Bands & New Features
T-Mobile's SyncUP KIDS Watch is FREE during the holiday when adding a qualifying watch line AND comes with an additional FREE 3-pack watch band colors.
Powered by America's biggest and best network, the whole family can stay connected whether they're home, at school, traveling for the holidays, or out and about.
With group location sharing, SOS alerts, parent/guardian-approved contacts only, virtual boundary alerts, and even more, its safety features give parents peace of mind and kid-friendly features bring the fun, making it an ideal stocking stuffer. And even further, a new MAJOR feature rolls out later this month.
You can click this link for more information.