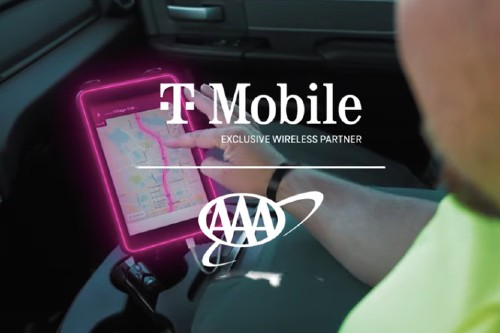 T-Mobile has just been chosen as AAA's exclusive wireless partner. With this partnership, the Un-carrier is now powering AAA's nationwide roadside assistance fleet.
This partnership means that all of AAA's roadside assistance vehicles will be running on T-Mobile's 5G and IoT solutions. As a result, they can minimize the amount of time they spend on the side of the road. This lessens the likelihood of a secondary crash. According to the Federal Highway Administration, every time there is a roadside accident, there is a 2.8 percent chance of a secondary crash per minute.
The AAA serves over 63 million of its members every year. It also responds to around 30 million roadside assistance calls annually.
AAA's Vice President of Automotive, Margaret Pittelkow, said:
"Our top priority is to keep our members and our roadside assistance providers safe. To do this, we have to respond to calls for help quickly. It's why we chose T-Mobile as our exclusive wireless partner. We know that with their fast and reliable 5G network, we can take our service to the next level."
T-Mobile continues to offer its free year of AAA on Us that it launched in June 2022. You can read more details about this offer here. 

Source: T-Mobile