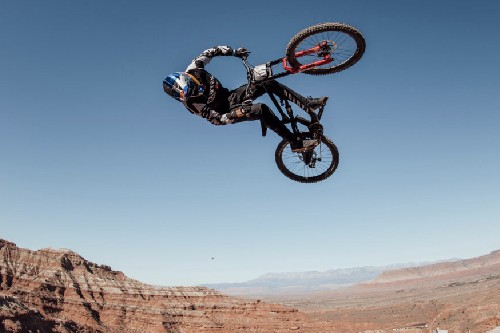 The upcoming Red Bull Rampage event is taking place tomorrow, October 21st. And T-Mobile is doing its part to make those at home be able to tune in to the festivities happening in Virgin, Utah.
As part of its kick off, Red Bull will be using exclusive T-Mobile 5G POV drones to record cliffside descentes of riders and share this via a live broadcast. This will let everyone see just how intense Rampage is. T-Mo's drones are also able to capture 3D mapping to highlight the key features on every unique course.
You can learn more about how T-Mobile and Red Bull are working together to bring a historic event this year.
Source: T-Mobile