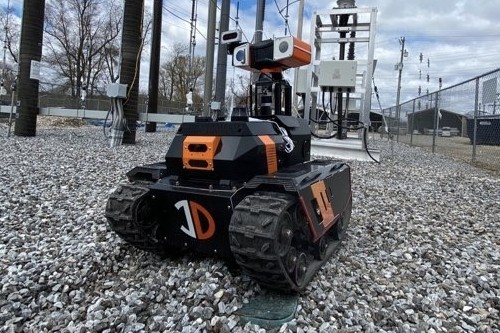 T-Mobile has partnered with InDro Robotics to power up its electrical substation rover called Sentinel. By doing so, it can provide 5G network connection to the rover to get better monitoring services.
Sentinel provides 24-hour maintenance inspection and security services via autonomous and remote control operations. With T-Mobile's 5G network hooked up to it, Sentinel was able to stream all of its surveillance data back to the maintenance teams in near real-time.
"Like most robotics, the Sentinel requires an ultra-reliable network with low latency, and T-Mobile 5G proves to be more than capable. The possibilities to use 5G in ways that keep people safe, make life easier and help businesses save money are endless. And we've barely scratched the surface of what's possible."

– John Saw, EVP of Advanced & Emerging Technologies at T-Mobile
The robot may not be as capable as NASA's rovers on Mars, but it does its job here on Earth. Sentinel is equipped with a depth sensor, thermal camera, and 30x zoom capabilities. Through this, Sentinel is capable of monitoring for any abnormalities such as fluctuating component temperatures, wildlife hazards, intruders, and many more. And with T-Mobile's 5G network powering it up, all of the data can be recorded and sent to its maintenance teams almost instantly. This helps have fewer roll outs, increased on-site safety, and quicker response times.
You can learn more about this here. 
Source: T-Mobile