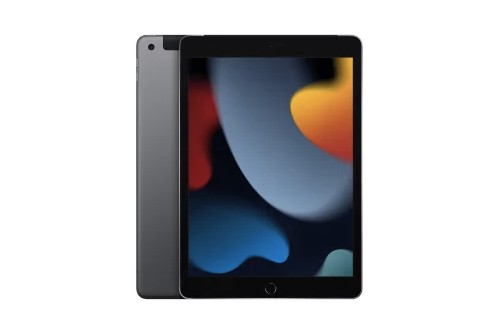 Apple is gearing up to release its latest iteration of devices in September. And this means that some of its existing devices are getting a price cut. If you've been hesitant about buying the ninth-gen Apple iPad, T-Mobile's latest offer might make you change your mind.
Apple is getting ready to replace the 2021 model with a tenth-gen iPad. As it prepares its shelves for the new iPad, it's selling off some ninth-gen iPad units at a discount.
The 10.2-inch device is currently discounted by 50% off. This will give you a cellular-enabled model for $230 instead of its regular $459.99 price tag.
But there's a catch. You will need to activate service on a new 5GB or higher Mobile internet line as well as a monthly installment plan of $9.58 (instead of $19.17) for the device for two years.
Despite this condition, this is still a pretty good deal for an iPad device. You can click here to learn more about the offer.
Source: PhoneArena