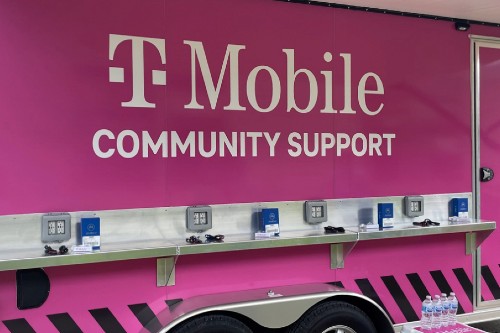 The ongoing flooding in eastern Kentucky has caused much damage to people and communities. T-Mobile has started to deploy its teams to provide assistance with the American Red Cross. They are providing personal assistance with relief supplies, charging stations, and other needs that evacuees may require.
T-Mobile's teams have set up its community support vehicles in Campton, KY where two large shelters have been set up by emergency workers. These support vehicles are equipped with charging cables, activated devices, free Wi-Fi, chargers, and charging stations.
In addition to this, T-Mobile has announced that it will be waiving charges on plans with unlimited talk, text, and data with 5G speed. This will be applicable to T-Mobile Magenta, ONE, or Simple Choice plans; Sprint's unlimited plans, and Metro by T-Mobile unlimited plans.
T-Mobile is also monitoring the situation and assessing how they can provide support to affected communities and customers. For more information, you can reach out to these numbers:
T-Mobile: dial 611 or 1-800-937-8997 from a T-Mobile handset
Metro by T-Mobile: dial 611 or 1-888-8-METRO-8 (888-863-8768) from a Metro handset
Sprint: dial 1-888-211-4727
Assurance Wireless: dial 1-888-321-5880
Source: T-Mobile