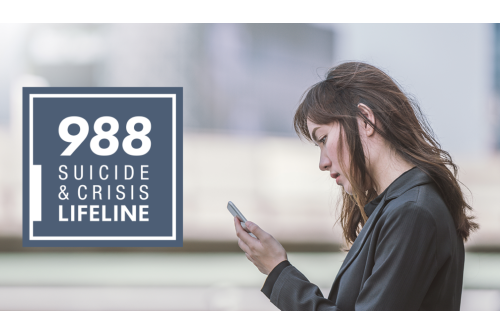 T-Mobile is making it much easier to get help for mental health services.
In its blog today, the Un-carrier revealed that customers can now text 988 to get free access to mental health services from professionally trained counselors at the National Suicide prevention Hotline. In its announcement, T-Mo revealed the importance of offering a text option to get mental health services. And this is because a text message can be sent in just four seconds. For someone who needs mental health services, those four seconds can be pretty crucial. By offering the National Suicide Prevention Lifeline, T-Mobile gets to provide its customers the help they need in as little time possible.
The service is available to all T-Mobile, Sprint, Metro by T-Mobile, and Assurance Wireless customers who need real-time access to suicide prevention services and mental health counselors.
"T-Mobile was proud to have been the wireless leader in launching 988 calling in late 2020, and we are proud that 988 texting is now also available to help further ensure there are no boundaries for people to get easy and safe access to critical, real-time mental health services. The simple act of instilling hope through a call or text can potentially help save lives, and we laud the FCC for their efforts to guide the wireless industry on this important, people-first effort."

– T-Mobile CEO Mike Sievert
You can learn more about the announcement here. 
Source: T-Mobile