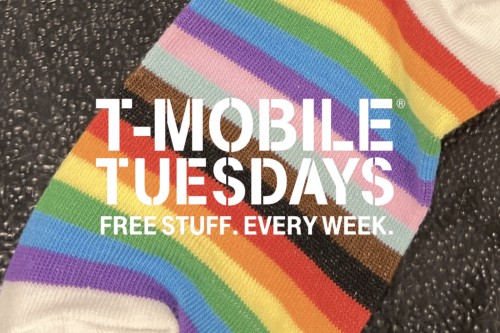 June is being celebrated as Pride Month. And one way T-Mobile is doing its part to show their support to the LGBTQIA+ community is by dedicating their T-Mobile Tuesdays freebie to them.
As revealed by The T-Mo Report, T-Mobile will be offering rainbow colored socks to its customers throughout the country.
These socks not only come with the array of colors representing Pride Month, they also have the word "LOVE" written down on one side. And finally, the T-Mobile logo is included in the foot section of the sock.
If you would like to get your hands on this freebie, all you have to do is install the T-Mobile Tuesdays app on your device. You can then redeem your free item via the app. T-Mo will start offering the T-Mobile pride socks on June 21st.
Source: The T-Mo Report