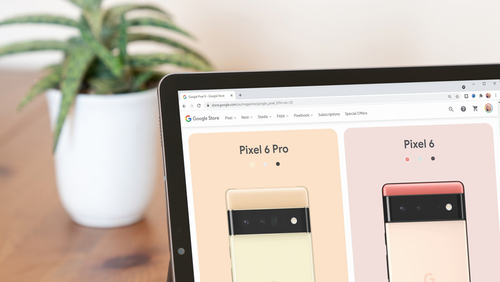 T-Mobile is rolling out an unbeatable trade-in offer on the Pixel 6 and Pixel 6 Pro.
According to leaked internal documents obtained by The T-Mo Report, T-Mo will be offering up to $600 off on a new Pixel 6 device starting tomorrow, January 13th. 
The promotion will be available for T-Mo customers on Magenta MAX or another premium plan (MAX/Plus line add-ons included). Once you meet this criteria, you can purchase the Pixel 6 or Pixel 6 Pro with $300 or $600 off on EIP along with a trade-in phone. 
But this isn't limited to premium users. Customers on a non-premium plan can also get a trade-in discount on either Pixel device. However, the discount will only be half, which means $150 and $300. 
If you would like to take advantage of this trade-in offer, you can visit T-Mobile's website to get more information. The full list of qualifying trade-in devices is available at The T-Mo Report along with their corresponding discount. 
Source: The T-Mo Report