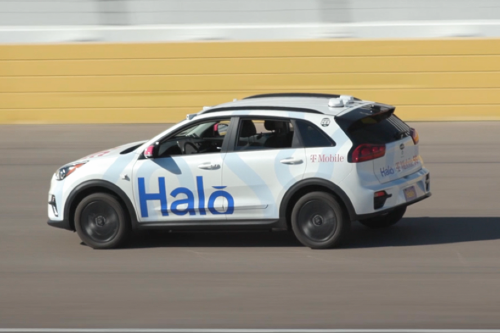 T-Mobile has just made history at the Las Vegas Motor Speedway!
Earlier today, T-Mobile revealed that they were able to represent the company at the Las Vegas Motor Speedway. The Un-Carrier was represented by Halo, which used a driverless vehicle in the competition. 
According to the reveal, Halo was able to reach up to 95 mph in its warm up laps before starting each round. This was, of course, accomplished using T-Mo's Ultra Capacity 5G network. 
The company made the revelation at the Indy Autonomous Challenge @ CES last week. You can watch footage of the first high-speed, head-to-head autonomous racecar competition here.
Source: T-Mobile