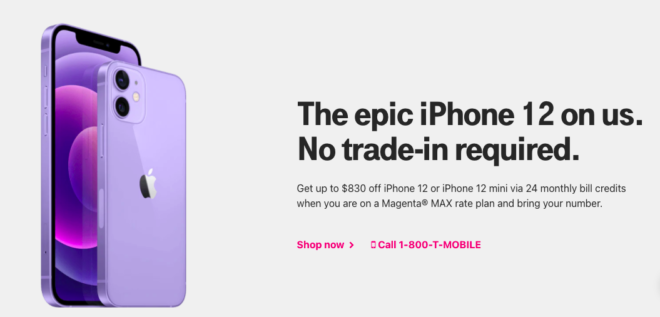 This back-to-school season, T-Mobile is running a few promotions that might encourage non-customers to make the switch.
Starting today, new customers can get a free Apple iPhone 12 when they bring their number to T-Mobile and activate service under the Magenta MAX plan. The best thing about this deal is that it doesn't need any trade-ins. You'll receive up to $830 off via 24 monthly bill credits in exchange for your iPhone 12 purchase. 
There's also an option to get the Apple iPhone 12 Pro but it will require a device trade-in. Switchers who activate service on Magenta MAX can get the iPhone 12 Pro for free. It will give you up to $1000 off via 24 monthly bill credits.
You can check out the other promotions that T-Mobile is offering here. 
Source: T-Mobile