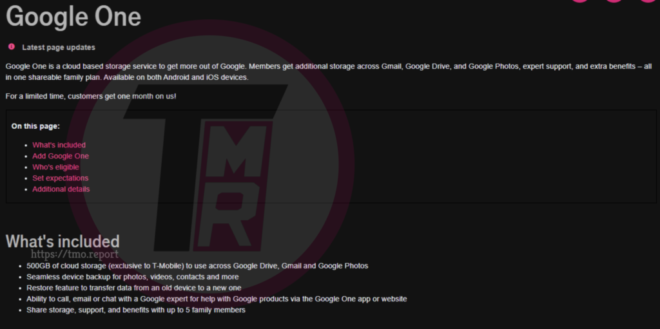 A recent report shared news that T-Mobile will soon be offering its postpaid and business customers a Google One subscription plan. 
This will be a T-Mobile-exclusive plan and will include 500GB of shared family storage for $5 per month. The offer will be available to customers with less than 12 lines. 
As of this writing, Google One offers plans that include 100GB up to 30TB of storage space. Comparing this with the T-Mobile-exclusive plan, Google One has a 200GB plan that costs $2.99 per month. The next plan up is a $9.99 per month plan that comes with 2TB of storage space. 
As part of its partnership with Google, T-Mobile will be offering the first month of service of this plan to customers for free. After that, customers will be billed $5 per month in their T-Mobile postpaid account. 
Unfortunately, the plan is not eligible to Sprint plan customers. But T-Mobile will be offering them an exclusive 3-month trial through T-Mobile Tuesdays app starting September 7th. Meanwhile, the new Google One plan will be available to customers starting September 1st.
Source: 1