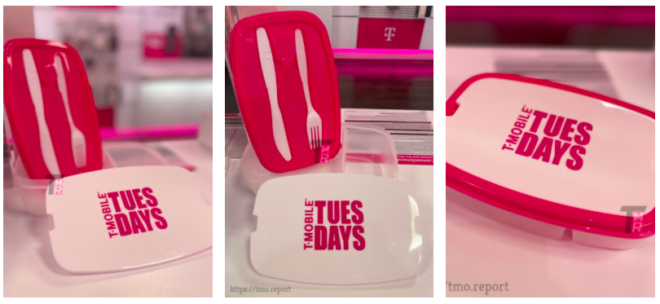 T-Mobile will be giving its customers something new for its T-Mobile Tuesdays rewards platform. 
As revealed by a report, T-Mobile will be offering a free bento lunch box to its customers via the app. The lunch box comes as a 3-piece set containing a white lid that bears the company's T-Mobile Tuesdays logo. A secondary lid can be found in the trademark magenta color with embedded utensils. 
If you are interested in getting the free bento box, you can simply head on over to your T-Mobile Tuesdays app and claim the item. For more information, visit their website here. 
The bento box will be available on the app starting August 24th.
Source: 1