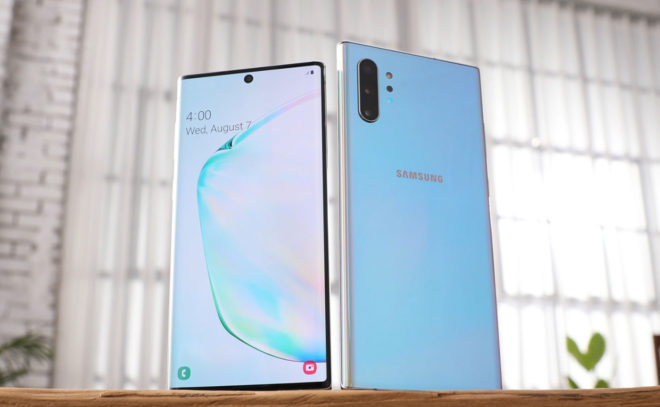 T-Mobile is starting the week with updates for a trio of Samsung phones.
The Galaxy Note 10, Note 10+, and Note 10+ 5G are all receiving updates from T-Mo today. The Note 10's update is version N970USQU3CTE7 while the Note 10+'s is N975USQU3CTE7, and the changelog for both updates lists improved stability for the camera, Wi-Fi, and touch screen plus the June 2020 security patches.
The stability of Camera has been improved.
Wi-Fi connectivity and stability have been improved.
The stability of Touch screen has been improved.
The security of your device has been improved.
Meanwhile, the Note 10+ 5G's update is version N976USQS2BTE3. It's a bit smaller in size than the updates for the Note 10 and Note 10+, and the only item mentioned on the changelog is the June 2020 security patch level.
All three updates are now going out over the air. As usual, you can wait for the update to come to you, which should happen in the next few days, or you can check for your phone's update manually by launching the Settings app and selecting "Software update" followed by "Download updates manually".
If you've got a Note 10, Note 10+, or Note 10+ 5G, let us know when your update arrives!
Thanks Debjit, Chuck, and Aaron!