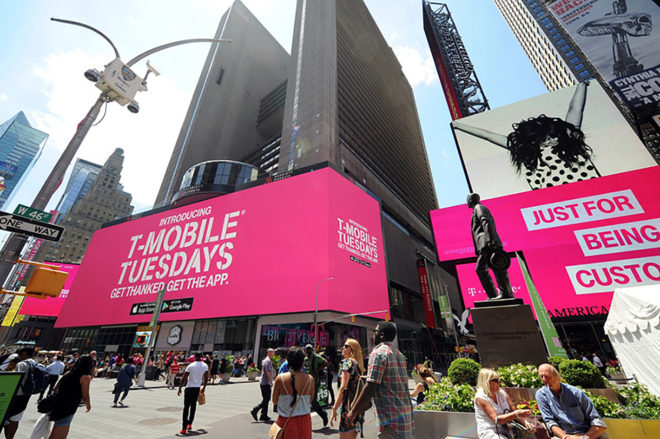 The first T-Mobile Tuesday deals of 2020 have been revealed, and they include offers from companies we've seen in T-Mobile Tuesdays in past years and some that are new to T-Mo's promotion.
On Tuesday, January 7th, T-Mobile customers can get 50% off select styles from Alala, which sells "high-end women's designer activewear". T-Mo subscribers can also redeem an offer from Weight Watchers of $8 for one month of their Digital plan plus no sign-up fee. One thing to keep in mind is that plan will auto-renew unless you cancel it.
Returning to T-Mobile Tuesdays next week is Redbox, which is offering T-Mo customers a free one-night disc rental. Shell is giving a $0.10 discount per gallon of gas, and Booking.com is handing out discounts of up to 40% off hotels.
Finally, Taco Bell is returning to T-Mobile Tuesdays again next week, offering your choice of the following three items for free: a Crunchy Taco Supreme, Chips and Nacho Cheese Sauce, or a Medium Soft Drink.
There is no sweepstakes planned for this week.
Source: T-Mobile Tuesdays