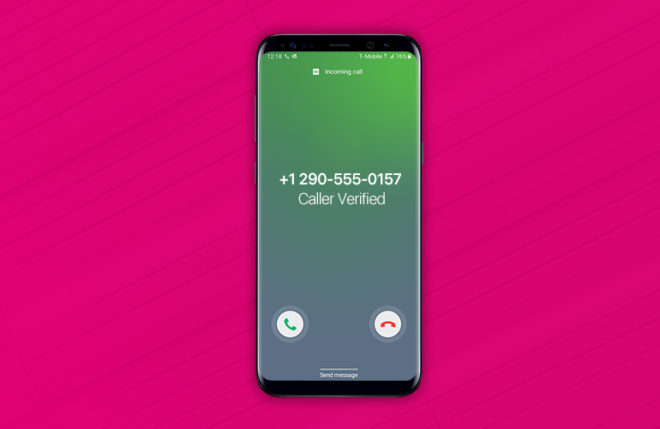 After teaming up earlier this year to verify calls made between their networks, T-Mobile and Comcast have partnered up again to protect consumers from spoofers and scammers.
T-Mobile, Comcast, and Inteliquent have achieved the first end-to-end STIR/SHAKEN call verification across three networks. Now calls that are routed through Inteliquent and those made directly between T-Mobile and Comcast's Xfinity Voice landline phone service can be verified as legitimate using the STIR and SHAKEN standards.
STIR and SHAKEN are used to verify that an incoming call is actually who it says it is and not a scammer or spoofer using the number to trick you. With neighbor spoofing, scammers will hijack a phone number to match the area code and three-digit prefix of the person they're calling in an attempt to make their call look legitimate.
"Scammers and spoofers are a scourge on the industry, and at T-Mobile, we're using every tool available to fight against these bad guys on behalf of consumers," said T-Mobile CEO John Legere.
T-Mobile and Comcast announced back in April 2019 that they were using STIR and SHAKEN to verify calls between their networks. Comcast is using the STIR and SHAKEN standards on all of its Xfinity Voice home phone calls, authenticating the outgoing residential calls and validating all of the incoming calls.
T-Mo's implementation of STIR/SHAKEN is named Caller Verified, and it's now available on 17 smartphones. Those include the Galaxy S10, Galaxy S10+, Galaxy S10e, Galaxy S9, Galaxy S9+, Galaxy S8, Galaxy S8+, Galaxy Note 9, Galaxy Note 8, LG G8 ThinQ, LG G7, and LG V40. More devices will get Caller Verified soon.
Source: T-Mobile