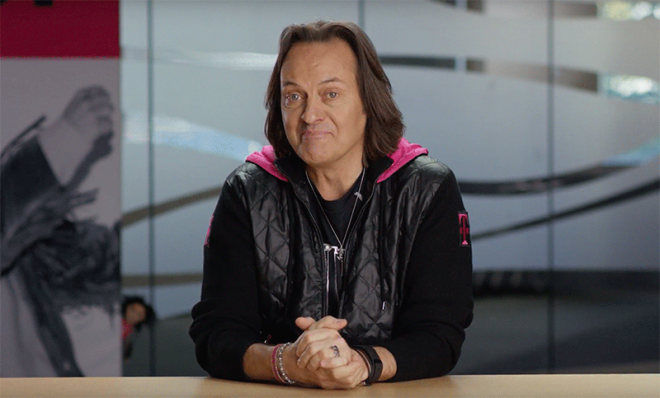 John Legere is well-known for helping to make T-Mobile into a more competitive carrier in the U.S. market, and now a new report says that another company is eyeing Legere to help it turn things around.
WeWork parent company We Co. is in talks with John Legere to become its new CEO. That's according to sources speaking to the Wall Street Journal, who say that We Co. is hoping to get a new CEO to join as soon as January.
Today's report cautions that there's no guarantee that Legere will jump to We Work or that the company won't go after a different person for its CEO position.
WeWork has had a tumultuous past few months. The company was planning to go public earlier this year, but recently has encountered issues including some involving former CEO and founder Adam Neumann. He left back in September and SoftBank has since agreed to take a majority stake in WeWork. That's notable because Marcelo Claure, COO of SoftBank Group, has since become executive board chairman.
Claure is a former CEO and current executive chairman at Sprint and was a major part of the proposed merger of T-Mobile and Sprint. Now tasked with fixing WeWork, it sounds like he's trying to get John Legere to jump ship and do for WeWork what Legere did for T-Mobile several years ago.
UPDATE: The New York Times is also reporting that WeWork is in talks with Legere about becoming its new CEO, saying that he's one of "several candidates" that WeWork is considering for the position.
Sources: Wall Street Journal, The New York Times