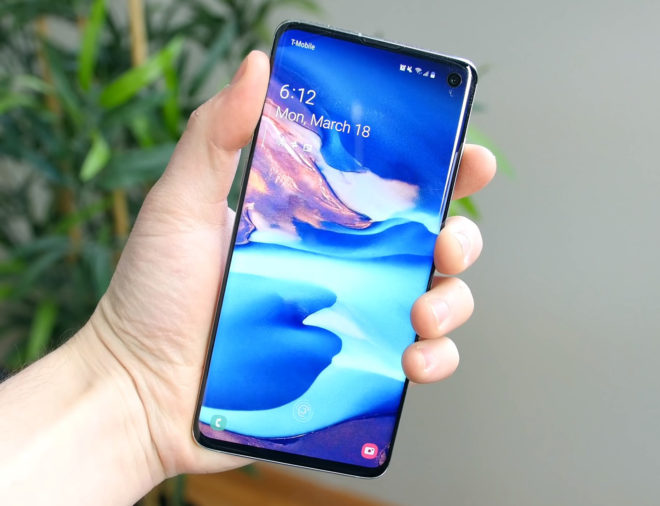 If you're rocking a Galaxy S10 or Note 10 device, there's an important update coming your way from Samsung.
Samsung is now sending out a biometrics update to the Galaxy S10, S10+, S10 5G, Note 10, and Note 10+. It's meant to patch a security issue discovered recently that allows any fingerprint to unlock your phone if you're using certain third-party silicone screen protectors. Samsung explains that these screen protectors have a textured surface on the inside that may be recognized by the phone as a fingerprint.
This update is being sent to all Galaxy S10, S10+, S10 5G, Note 10, and Note 10+ phones that have fingerprint data registered on the device. A Samsung note spotted by Android Police says that this update is rolling out gradually and will be sent within 24 hours, so if you haven't gotten his update yet, it should appear soon.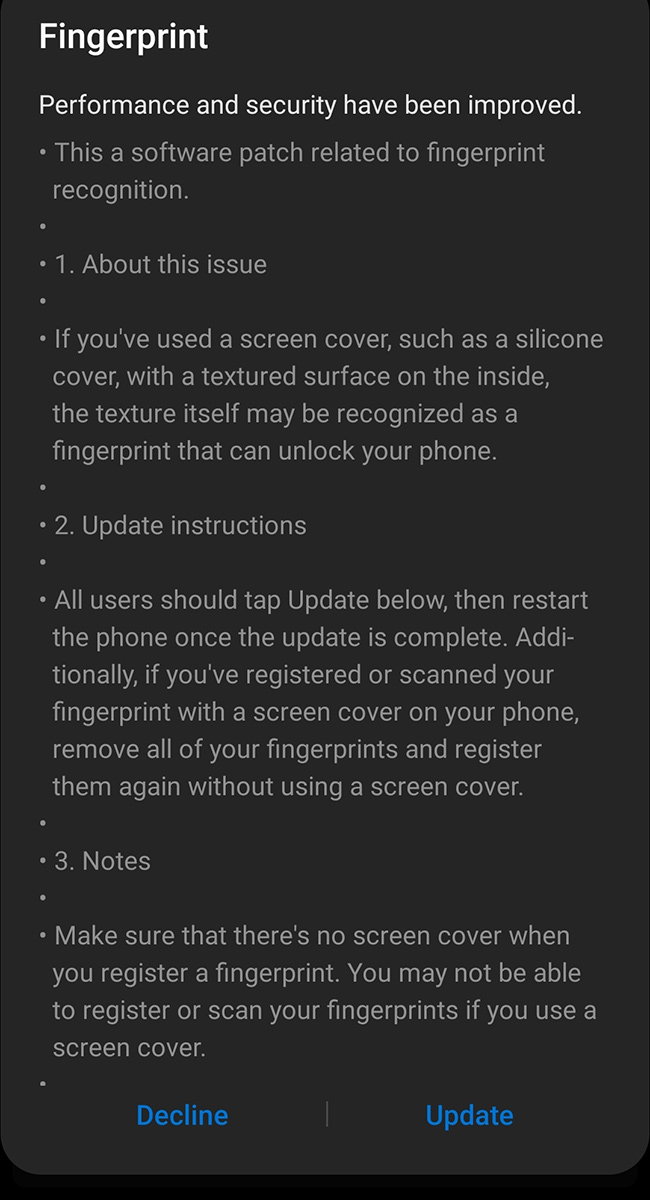 TmoNews reader Daryl got this update today on their T-Mobile Galaxy S10. Several users on Reddit say they've gotten it as well, including one person with a T-Mobile Galaxy S10+.
The in-display fingerprint reader on Samsung's Galaxy S10 and Note 10 devices isn't the only way to secure these phones, but lots of folks are probably using it for its convenience. This is a pretty serious security issue for Samsung, as personal data like photos and banking info can be stored behind a fingerprint sensor. If you've got a Galaxy S10 or Note 10 device, be on the lookout for this update and install it as soon as it arrives.
Thanks, Daryl!
Via: Reuters, Android Police, Reddit