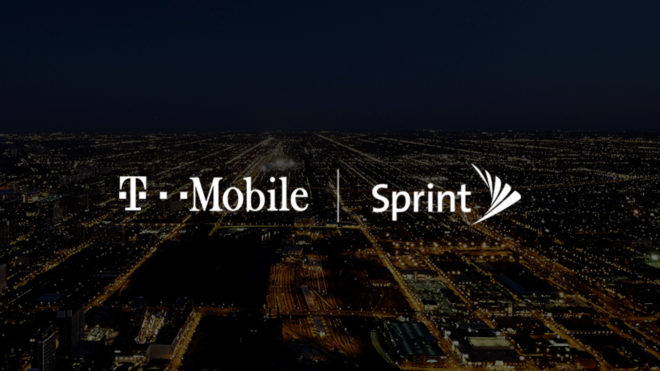 When the Department of Justice announced its approval of T-Mobile and Sprint's merger earlier this year, it actually filed a complaint to block the deal and at the same time filed a settlement with the agreements it made with T-Mobile and Dish for the merger approval. That settlement must be approved by a federal court which must determine if it's in the public interest, and a group of economists are submitting a filing in which they argue that it is not.
As part of the settlement, Dish has until June 2023 to construct a network that will cover 70 percent of the population. "That leaves four years in which Dish does not operate its own network, and so the transaction is essentially a four-to-three merger," the filing reads. "This is because of the widespread recognition that MVNOs do not actually constrain the postpaid pricing of incumbent operators; thus, postpaid competition will be diminished in the interim even if Dish ultimately deploys its own network."
The economists also argue that Dish has a history of failing to meet the FCC's build-out requirements for its own spectrum, and so the group is "highly skeptical" that that'll change and that Dish will meet this new commitment.
In order to meet the requirement, Dish "would be attempting what no company has ever done before", say the economists, which is to build a nationwide network from scratch at a cost of at least $10 billion and in a handful of years. "This significant undertaking exceeds what Dish has promised regulators before, but failed to deliver time and again. The DOJ's aspiration to create a new competitor in these circumstances is fraught with risk that will surely doom it to failure."
Even if Dish does meet that 70 percent requirement, the economists say that it will likely have less coverage than the current Sprint. That's because the 70 percent coverage requirement is measured in population, not geography. Sprint covers 90 percent of Americans, meaning that some consumers would be worse off if Dish hits 70 percent of the population.
"Thus, it possible, for example, to cover 50 percent of the population by just targeting 15 percent of the most urban areas in the U.S. Even if Dish hits that 70 percent goal, the resulting network likely will not fully replace Sprint's ubiquitous nationwide network, leaving nearly 100 million Americans with one fewer facilities-based carrier," the group says.
It's also argued in the filing that the merger will harm MVNOs and wholesale rates. T-Mobile and Sprint account for nearly 68 percent of wholesale connections and are more willing to compete in the wholesale market than AT&T and Verizon, the economists say, and they'd have stronger incentive to compete in the future given their spectrum portfolios, which could lead to lower wholesale rates for MVNOs. And while T-Mobile cannot raise wholesale rates for existing MVNOs as part of its settlement, that doesn't mean that T-Mo must enter into new MVNO agreements, the economists argue.
This filing will be submitted to the Department of Justice, which will then submit it to the court that will weigh in on the settlement between the DOJ, T-Mobile, and Dish. While we wait for that to happen, you can read the full filing for yourself at the NET Institute link below.
Via: The Verge
Source: NET Institute