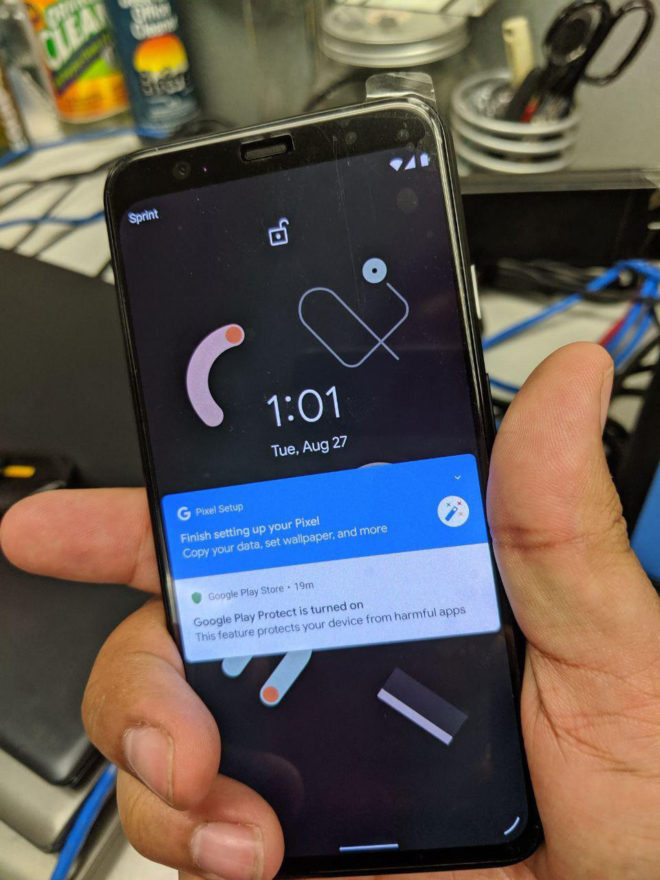 Following a couple of teasers from Google, we may be getting a full look at the Pixel 4 in the flesh.
A couple of photos that may show the Pixel 4 have leaked out, giving a clear glimpse at both the front and back of the device. The images were discovered by XDA-Developers in the messaging app Telegram, and in them we can see the front of the Pixel 4 with a slimmer chin than its predecessor. The top of the device appears to line up with the teaser that Google posted last month, including the single front camera and the earpiece. At the bottom of the screen are bottom and corner gesture indicators, suggesting that this device is running Android 10.
On the back of this phone is the square camera housing that Google has teased before. That camera housing is rumored to include a 12MP main camera and a 16MP telephoto snapper. There's no fingerprint reader on the back of the phone, suggesting that Google is going all-in on the face unlock feature that it previously teased for the Pixel 4.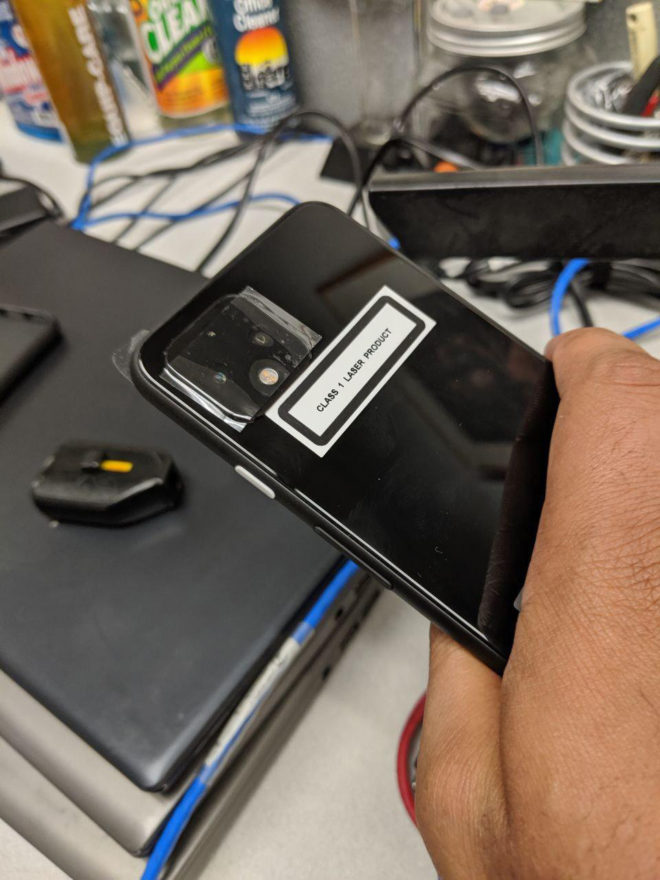 Google has introduced its past three Pixel flagships at events in early October, and it's expected that the Pixel 4 will be no different. That means that we may be a little more than a month away from this device's official introduction. And while there's been no official announcement or teaser about a T-Mobile launch, the fact that T-Mo started carrying both the Pixel 3 and Pixel 3a earlier this year means that it's possible that T-Mobile will sell the Pixel 4, too.
What do you think of the Pixel 4 based on what we've seen so far?
Source: XDA-Developers