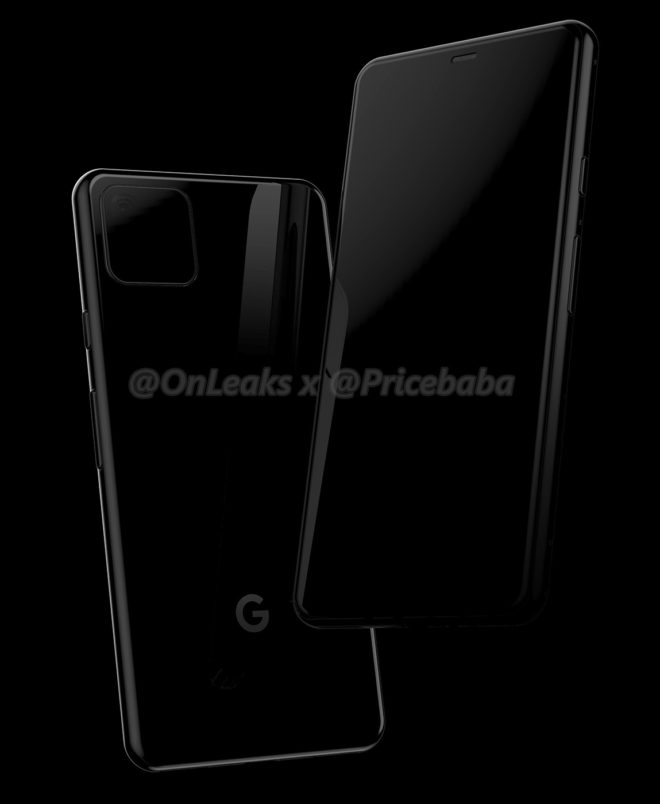 Now that the Pixel 3 and Pixel 3a are available from T-Mobile, we may see Google's future flagship phones appear on T-Mo's shelves at launch. And today we're getting what may be the first credible Pixel 4 images.
Renders that claim to show the Google Pixel 4 have surfaced. One thing to keep in mind while viewing these renders is that they're not official images from Google. They're renders based on early prototype schematics, say OnLeaks and Pricebaba, and so it's possible some features may change by the time the Pixel 4 actually launches.
Now onto the device itself. One of the biggest changes with this alleged Pixel 4 is the large square camera housing on its rear. Google's previous Pixel phones have all had a single rear camera, but this large camera module suggests that the Pixel 4 could have two or even three rear cameras, like the rumors say the 2019 iPhone might have.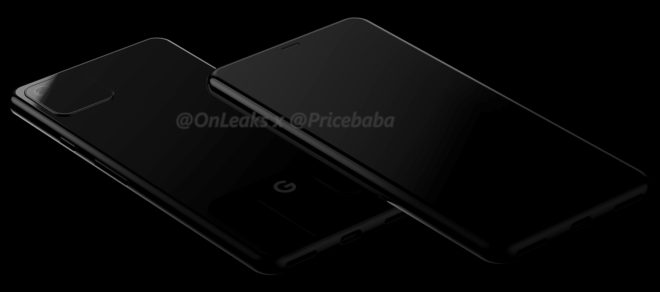 There's no word yet on what features these added cameras might have. One possibility it a telephoto camera with an optical zoom, which is a feature many other flagship phones have but Google has so far left out of its Pixel phones.
Also of note is that the device in these renders is missing a rear fingerprint reader like past Pixel phones have had. That hints that Google could be moving to an in-display fingerprint reader, face unlock, or both with the Pixel 4. The glossy backside hints that Google may use a glass backside like it did on the Pixel 3.
At the bottom of this alleged Pixel 4 we can see two cutouts on either side of the USB-C port, suggesting that Google's next Pixel may not have front-facing speakers like the Pixel 3 before it. And finally, there's no 3.5mm headphone jack to be found on this Pixel 4, which is sure to be disappointing to the folks who were hoping for a new flagship Pixel with a 3.5mm jack after the Pixel 3a came to market with one.
Spec details for the Pixel 4 are still fairly light, but a Snapdragon 855 processor is a strong possibility. Google has announced its three previous Pixel flagship phones in early October, so all of the Pixel 4 beans may be spilled in around four months.
What do you think of these Pixel 4 renders?
Source: Pricebaba