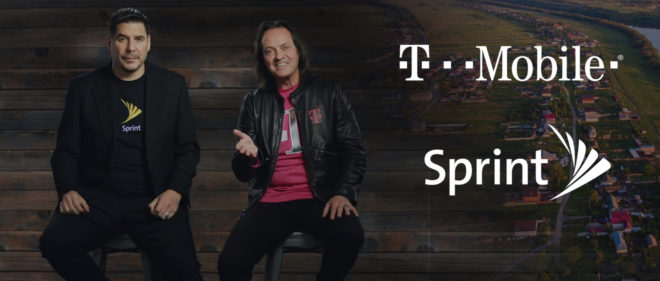 There's been a lot of back-and-forth in recent weeks about the Justice Department and its antitrust review of T-Mobile and Sprint's merger, but according to a new report, a decision may be imminent.
FCC Chairman Ajit Pai and Justice Department antitrust chief Makan Delrahim allegedly met last Friday to discuss the T-Mobile-Sprint merger. According to Fox Business, the two discussed how they can keep the U.S. telecom space remains competitive and how they can ensure that T-Mobile and Sprint follow through with their merger promises. It's said that T-Mo and Sprint may have to divest more prepaid business in addition to Boost Mobile if they want to get the Justice Department's approval for their deal.
Meanwhile, it's said that Justice Department staff attorneys are still opposed to the merger because they feel it will reduce competition and could lead to higher prices.
Today's report goes on to say that Delrahim and Justice Department staffers met with T-Mobile CEO John Legere and Sprint Chairman Marcelo Claure today.
Finally, it's said that the government could make its final decision on T-Mo and Sprint's merger as soon as this week.
It's now been a few weeks since FCC Chairman Pai came out in support of T-Mobile and Sprint's merger and the two carriers made commitments tied to its approval, like the sale of Boost Mobile. Since then, we've all been wondering how the Justice Department and Makan Delrahim would come down on the deal. Staffers at the Justice Department are reportedly against the deal, but the decision comes down to Delrahim. Rumors say that the Justice Department wants T-Mobile and Sprint to help create a competitive fourth U.S. carrier if their merger is approved.
Based on everything we've heard so far, how are you feeling about the merger's odds of approval?
Source: Fox Business