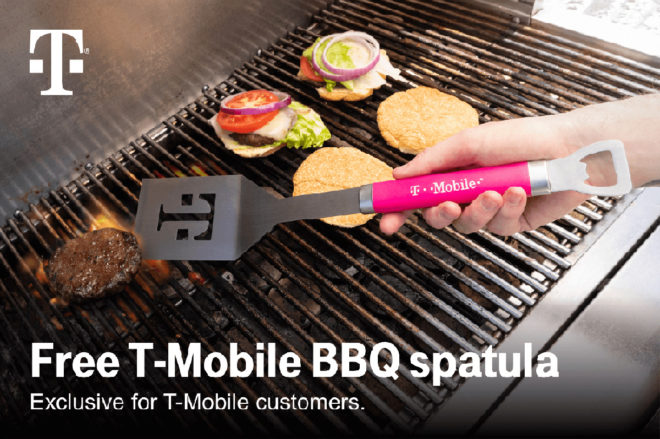 Summer is around the corner, and with it will come a lot of outdoor grilling. If you're planning to fire up the grill this summer, next week's T-Mobile Tuesday is for you.
On Tuesday, May 21st, T-Mobile customers can get a free T-Mobile BBQ spatula. It's got a magenta T-Mobile handle and a T-Mo logo on the flat flipper surface, and the other end looks like it could double as a bottle opener.
Also coming next week is $25 off your purchase at Shutterfly and the usual slew of weekly gifts that includes a free medium latte from Dunkin', $0.10 off per gallon of gas at Shell, and a free Nacho Cheese Doritos Locos Taco from Taco Bell.
Next week's grand prize is a trip for two to Hawaii that includes a choice of two different experiences that tie into the upcoming film Dark Phoenix. The first is a Jean Grey adventure that includes a full-day Mauna Kea Stargazing expedition with an expert guide, a picnic dinner, and a 2.5 hour zipline tour with ziplines, equipment, and expert guide.
And then there's the Dark Phoenix experience, which includes a 50-minute helicopter flight and an after-dark volcano adventure with a three-course dining experience at the rim of a volcano.
The grand prize also includes round trip airfare for two to Hilo, Hawaii, four days' car rental in Hilo, three nights in a luxury hotel, and a check worth $2,140 for taxes or travel expenses.
Source: T-Mobile Tuesdays