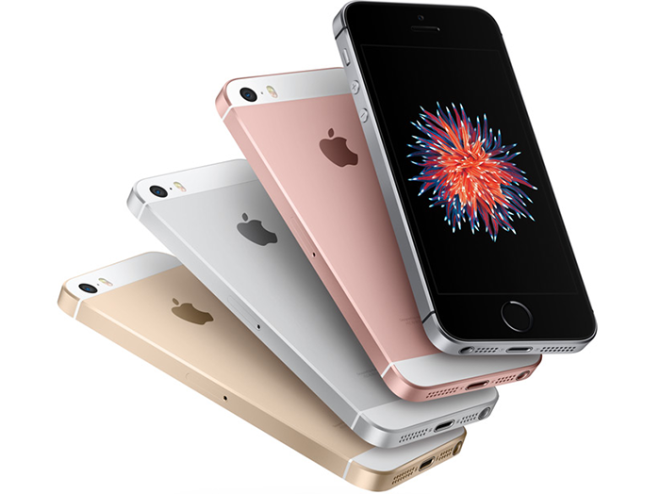 T-Mobile no longer sells the iPhone SE, but if you're interested in Apple's 4-inch iPhone, you can snag a discounted model from Apple right now.
Apple is selling some iPhone SE models in the clearance section of its online store. All of the models are listed as being unlocked, but there are some that also include a T-Mobile SIM. You can score a 32GB iPhone SE for $249 or you can get a 128GB iPhone SE for $299. Both models are available in in Rose Gold, Gold, Silver, and Space Gray color options.
The iPhone SE originally launched in March 2016, and one of its highlight features is its 4-inch 1136×640 display, which is considerably smaller than most every smartphone released in recent memory. It's also got a 12MP rear camera, 1.2MP front-facing FaceTime HD camera, NFC for Apple Pay, and a Touch ID fingerprint reader below the display. It has been updated to iOS 12, so if you decide to buy, you can run Apple's latest software.
One thing to keep in mind is that because it was released in March 2016, the iPhone SE doesn't have support for all of T-Mobile's 4G LTE bands. Specifically, it supports LTE bands 2, 4, 5, and 12 that are used by T-Mobile, but not LTE bands 66 (AWS) and 71 (600MHz). You'll still get 4G LTE coverage with the iPhone SE, but it may not be quite as broad as if you'd bought a more recent device. If you love the smaller 4-inch screen of the iPhone SE, though, that trade-off may be worth it.
There's no telling how long Apple will have this clearance iPhone SE stock available, so if you're interested, you may want to act soon.
Thanks, Craig!
Source: Apple