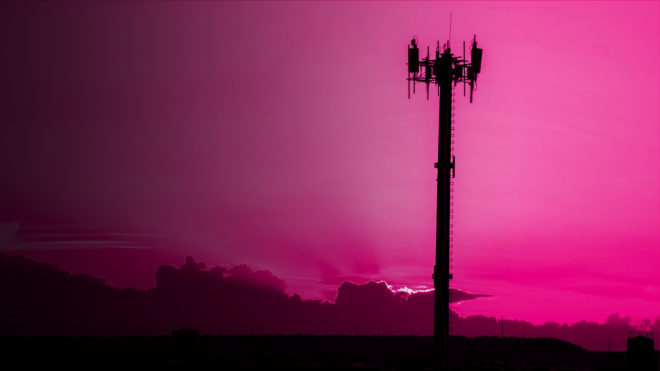 Another round of mid-band LTE upgrades has been confirmed.
T-Mobile CTO Neville Ray says that T-Mo upgraded hundreds of cell sites with more mid-band LTE capacity over the past two weeks. These upgrades typically include both PCS and AWS spectrum.
America's fastest LTE network 5 years running and we're always getting faster! 100s of sites were upgraded with more midband capacity in the last two weeks and we're only getting started. #WeWontStop @TMobile @MetroByTMobile pic.twitter.com/ERW8fhuSZC

— Neville (@NevilleRay) February 7, 2019
While these latest upgrades were spread across the U.S., New York received a sizable chunk of them. Some of the cities and towns that've been upgraded over the past two weeks include Oceanside, CA; Atlanta, GA; Underwood, IA, Cambridge, MA; Baltimore, MD; and El Paso, TX. You can find the full list below.
Phoenix, AZ
Queen Creek, AZ
Beverly Hills, CA
Brawley, CA
Crescent City, CA
Hayward, CA
Los Angeles, CA
Oakland, CA
Oceanside, CA
Pinole, CA
Richmond, CA
San Francisco, CA
Sherman Oaks, CA
Tracy, CA
Union City, CA
Wasco, CA
Bridgeport, CT
Danbury, CT
Quinebaug, CT
West Haven, CT
Bear, DE
Kenansville, FL
Homestead, FL
Miami, FL
Southwest Brevard County, FL
Tallahassee, FL
Atlanta, GA
Kingsland, GA
Lawrenceville, GA
Keswick, IA
Moulton, IA
Sioux City, IA
Underwood, IA
Lake Charles, LA
Ayer, MA
Cambridge, MA
Concord, MA
Groton, MA
Lexington, MA
Lincoln, MA
Quincy, MA
Centreville, MD
Baltimore, MD
Joppa, MD
Grand Rapids, MI
Hart, MI
Marion, MI
Caledonia, MN
Willmar, MN
Gulfport, MS
Williamsburg, MO
Freehold, NJ
Haledon, NJ
Jersey City, NJ
Lanoka Harbor, NJ
Long Branch, NJ
Newark, NJ
Point Pleasant Beach, NJ
Weehawken, NJ
Westfield, NJ
Las Vegas, NV
Albertson, NY
Amityville, NY
Babylon, NY
Baldwin, NY
Bay Shore, NY
Bellmore, NY
Bellport, NY
Blue Point, NY
Bronx, NY
Brooklyn, NY
Calverton, NY
East Meadow, NY
East Northport, NY
Elmont, NY
Floral Park, NY
Great Neck, NY
Hicksville, NY
Holbrook, NY
Huntington, NY
Huntington Station, NY
Island Park, NY
Islip, NY
Jericho, NY
Levittown, NY
Lindenhurst, NY
Long Beach, NY
Manhasset, NY
Massapequa, NY
Mastic Beach, NY
Merrick, NY
New York, NY
Oakdale, NY
Oceanside, NY
Oyster Bay, NY
Patchogue, NY
Plainview, NY
Port Jefferson Station, NY
Port Washington, NY
Riverhead, NY
Ronkonkoma, NY
Roosevelt, NY
Roslyn, NY
Sayville, NY
Seaford, NY
Selden, NY
Shirley, NY
Southampton, NY
Spring Valley, NY
Staten Island, NY
Syosset, NY
Tarrytown, NY
Valley Stream, NY
West Babylon, NY
West Sayville, NY
Westbury, NY
Woodbury, NY
Ayden, NC
Charlotte, NC
Indian Trail, NC
Raleigh, NC
New Straitsville, OH
Columbia, PA
East Petersburg, PA
Elizabethtown, PA
James Creek, PA
Lancaster, PA
Landisville, PA
Millersville, PA
Mount Joy, PA
New Hope, PA
Punxsutawney, PA
Snow Shoe, PA
Clemson, SC
Columbia, SC
Greenville, SC
Simpsonville, SC
Spartanburg, SC
Taylors, SC
Chattanooga, TN
Alamo, TX
Brownsville, TX
Crystal City, TX
El Paso, TX
Garden City, TX
San Angelo, TX
Appomattox, VA
Midlothian, VA
Virginia Beach, VA
Dunlow, WV
Source: Neville Ray (Twitter)