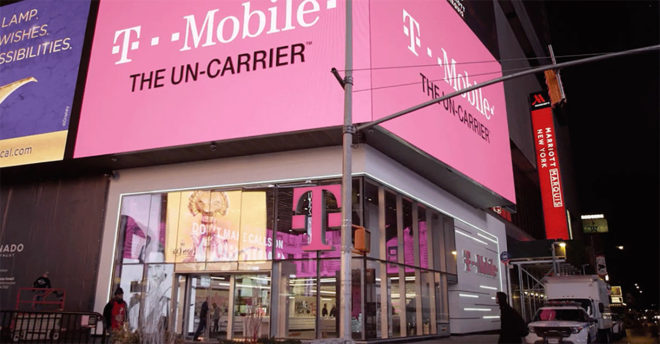 T-Mobile will announce its Q4 2018 results in early February, but the carrier is so excited about the numbers that it decided to give us a sneak peek today.
T-Mobile says that it had its best customer results ever in Q4 2018, adding 2.4 million total customers, which makes that the 23rd consecutive quarter with more than 1 million net additions. That figure includes 1.4 million postpaid net adds, which is T-Mo's best Q4 ever, and 135,000 prepaid net adds.
At the end of 2018, T-Mobile had a total of 79.7 million customers, up from 72.6 million at the end of 2017.
Other details revealed by T-Mobile today include 0.99 percent postpaid phone churn, down from 1.18 percent in Q4 2017. Branded prepaid churn for the quarter finished at 3.99 percent, down from 4.00 percent in Q4 2017.
The full results of T-Mobile's Q4 2018 will be posted early next month. While T-Mo already shared several numbers today, there should still be some interesting info contained in the full report, including an update on T-Mobile's network, so stay tuned for that.
Source: T-Mobile