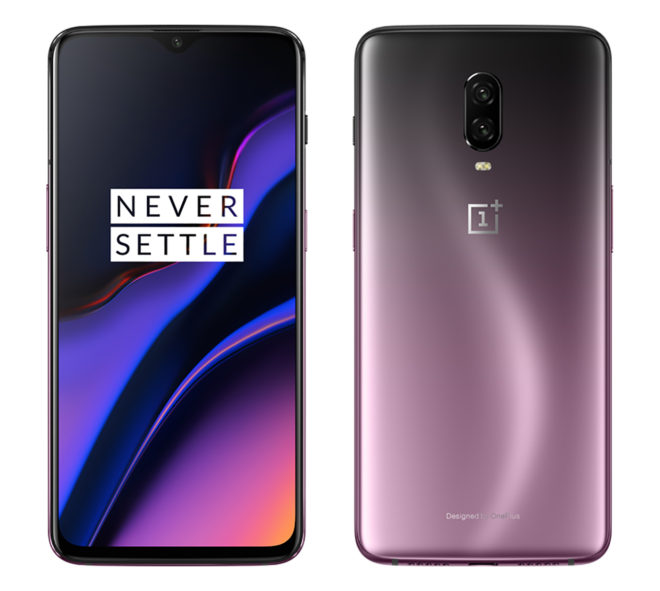 The OnePlus 6T is getting a new color option.
OnePlus will launch the OnePlus 6T in Thunder Purple in North America and Europe on November 15. This purple handset will include 8GB of RAM and 128GB of storage, and it'll be priced at $579.
OnePlus has confirmed to me that the Thunder Purple OnePlus 6T will only be available through OnePlus.com, meaning you won't be able to buy from T-Mobile. The model sold by OnePlus is fully compatible with T-Mo, though, so you don't have to worry about losing support for LTE bands or something like that. You can read up about the differences between the OnePlus 6T sold by OnePlus and the model sold by T-Mobile right here.
After launching in Mirror Black and Midnight Black, it's nice to see a new, brighter color option come to the OnePlus 6T lineup. A purple phone isn't going to be for everyone, having more color options is always a good thing, and the rear panel that starts out a light purple and then uses a gradient effect to transition to a darker color is a neat effect.
What do you think of the Thunder Purple OnePlus 6T?
Source: OnePlus