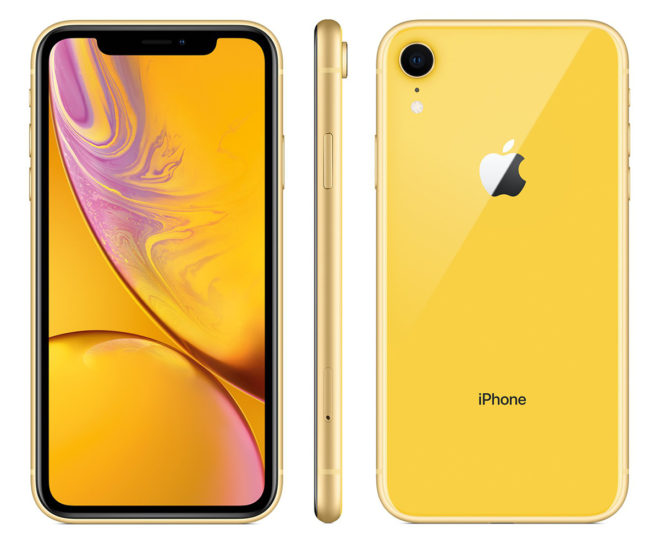 Right on schedule, Apple's new iPhone XR has launched at T-Mobile.
You can now order the iPhone XR in six colors: Yellow, Black, PRODUCT(RED), Coral, Blue, and White. Storage options for the new iPhone include 64GB, 128GB, and 256GB. As of this post's publication, nearly every color and storage option is in stock and ready to ship, save for the 64GB Yellow version which is estimated to ship between 11/23 and 12/10.
Here's what the pricing for all three versions looks like:

The iPhone XR features a 6.1-inch 1792×828 LCD screen that, like the iPhone XS and XS Max, has a notch. While the XR doesn't have quite as nice a display as the XS and XS Max, it does have the same A12 Bionic processor as its flagship siblings as well as features like Tap to Wake and True Tone. It's got the same 7MP front-facing camera as the XS and XS Max, too.
Around back, the camera setup is a bit different. The iPhone XR has a single 12MP wide angle camera which is the same sensor used on the iPhone XS and XS Max, offering an f/1.8 aperture, OIS, Smart HDR, and Portrait Mode. The XR does not have the second 12MP telephoto camera found on the XS and XS Max, though.
Apple has also crammed Face ID into the iPhone XR as well as dual SIM support, which uses an eSIM and will go live later this year. The body of the iPhone XR is IP67 rated for water and dust resistance.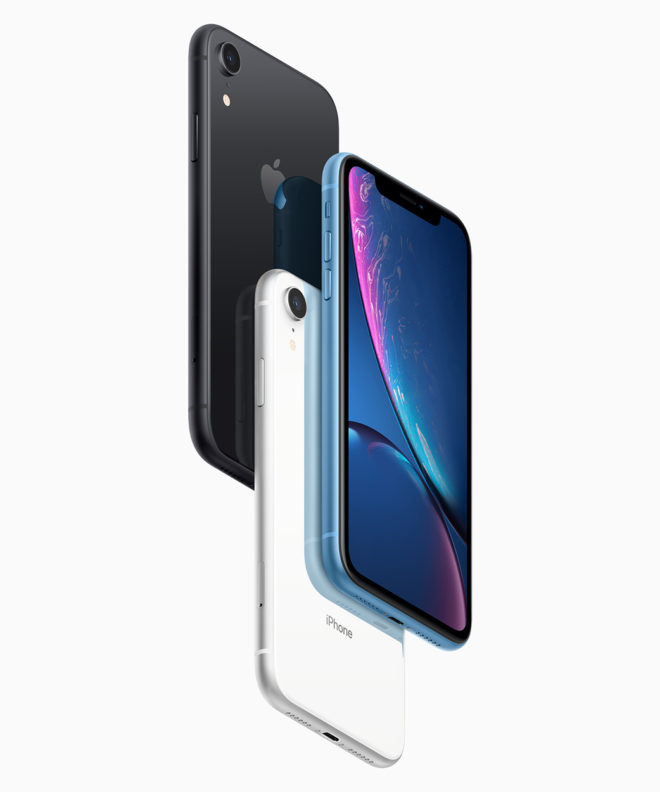 One other detail worth mentioning is that, like the iPhone XS and XS Max, the iPhone XR includes support for T-Mobile's 600MHz LTE coverage. This 600MHz LTE coverage reaches farther and is better at penetrating buildings than mid-band LTE, and it's available in more than 1,250 markets. The iPhone XR's full list of supported LTE bands includes 1, 2, 3, 4, 5, 7, 8, 12, 13, 14, 17, 18, 19, 20, 25, 26, 29, 30, 32, 34, 38, 39, 40, 41, 66, and 71.
T-Mobile is also offering a trade-in deal for the iPhone XR. New and existing customers who purchase an iPhone XR, XS, or XS Max can save up to $390 via monthly bill credits when they trade in an eligible device. With this deal, you can get the iPhone XR for $10 over 36 months. Here are the phones that are eligible for trade-in with this deal:
$390 value: iPhone 7 and iPhone 7 Plus, iPhone 8 and iPhone 8 Plus, Samsung Galaxy S8 and S8+, Galaxy Note 8, Google Pixel 2 and Pixel 2 XL, Pixel and Pixel XL, LG V30 and V30+, LG G7
$250 value: Apple iPhone 6s and iPhone 6s Plus, iPhone 6 and iPhone 6 Plus, Samsung Galaxy S7 and S7 edge, Galaxy Note 5, Galaxy S6 series, LG V20, LG G6, Motorola Z2 Force, OnePlus 5, OnePlus 5T, OnePlus 6
$150 value: Apple iPhone 5c, iPhone 5, iPhone 5s, iPhone SE, Samsung Galaxy S4 series, Galaxy S5 series, Galaxy Note 4, HTC 10, LG G5, LG G4, LG V10, Nexus 6, OnePlus 3, OnePlus 3T, OnePlus X, OnePlus 2, OnePlus One
Have you bought an iPhone XR or spent some hands-on time with one in a store? If so, what do you think of it?
Source: T-Mobile