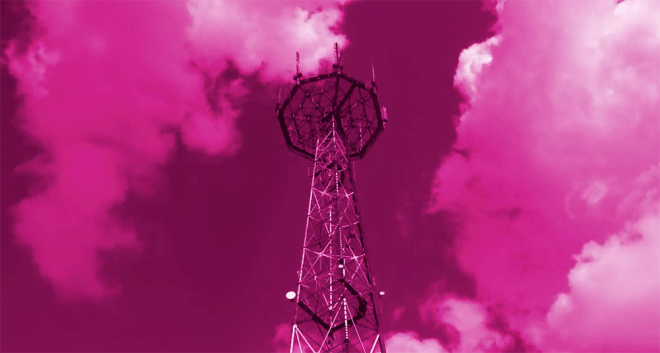 Another round of mid-band LTE upgrades has been deployed.
T-Mobile CTO Neville Ray says that in the past two weeks, T-Mo has upgraded hundreds of cell sites across the U.S. with more mid-band LTE capacity. These upgrades include both PCS and AWS spectrum.
100s of sites were upgraded with more midband capacity in just the last two weeks and #WeWontStop! This is why we've had the fastest LTE network for 4 years!! @TMobile @MetroPCS #Amped pic.twitter.com/lRi9qOo1CE

— Neville (@NevilleRay) October 4, 2018
Some of the markets included in this latest round of mid-band LTE upgrades include Anaheim, CA; Chicago, IL; Gainesville, FL; Machester, NH; and Minneapolis, MN. As usual, you can check out the full list of markets included in this batch of mid-band LTE upgrades below.
Ganado, AZ
Chandler, AZ
Jacksonville, AR
Sacramento, CA
Vacaville, CA
Roseville, CA
Citrus Heights, CA
Stockton, CA
Saratoga, CA
San Leandro, CA
Bakersfield, CA
Garden Grove, CA
Anaheim, CA
San Jacinto, CA
Lake Elsinore, CA
Beaumont, CA
San Diego, CA
Escondido, CA
National City, CA
Whittier, CA
Greeley, CO
Granby, CO
Denver, CO
Bridgeport, CT
Wethersfield, CT
Washington, DC
Riverview, FL
Gainesville, FL
Panama City Beach, FL
Palm Coast, FL
Atlanta, GA
Dallas, GA
Volcano, HI
Paauilo, HI
Ookala, HI
Naalehu, HI
Lihue, HI
Kapaa, HI
Kamuela, HI
Kalaheo, HI
Kailua Kona, HI
Waikoloa, HI
Honokaa, HI
Hilo, HI
Hawi, HI
Captain Cook, HI
Chicago, IL
Posen, IL
Saint Charles, IL
South Shore, KY
Hyattsville, MD
District Heights, MD
Clinton, MD
Brookline, MA
West Bridgewater, MA
Kingston, MA
Plymouth, MA
Pembroke, MA
Abington, MA
MIddleboro, MA
Halifax, MA
Duxbury, MA
Carver, MA
Milton, MA
Quincy, MA
Sharon, MA
Canton, MA
Newburyport, MA
Essex, MA
Wilmington, MA
Georgetown, MA
Dracut, MA
Crystal Falls, MI
Minneapolis, MN
Saint Louis, MO
White Sulphur Springs, MT
Havre, MT
Greycliff, MT
Las Vegas, NV
Laughlin, NV
Manchester, NH
South Amboy, NJ
Old Bridge, NJ
Monroe Township, NJ
East Brunswick, NJ
Hammonton, NJ
Clementon, NJ
Madison, NJ
Hopatcong, NJ
Oakhurst, NJ
Eatontown, NJ
Allenhurst, NJ
Hawthorne, NJ
Jersey City, NJ
Newark, NJ
West New York, NJ
Union City, NJ
West Orange, NJ
Syracuse, NY
Johnstown, NY
Far Rockaway, NY
Westbury, NY
Brooklyn, NY
Valley Cottage, NY
Garnerville, NY
Yonkers, NY
White Plains, NY
Irvington, NY
Charlotte, NC
Concord, NC
Raleigh, NC
Apex, NC
Angier, NC
South Point, OH
Lawton, OK
Marietta, OK
Oklahoma City, OK
Hillsboro, OR
Harrisburg, PA
Erie, PA
Lajas, PR
Isabela, PR
Guanica, PR
Aguada, PR
Providence, RI
Greer, SC
Greenville, SC
Lubbock, TX
Dimmitt, TX
Edinburg, TX
Brownsville, TX
Sonora, TX
Waco, TX
Alvord, TX
Dallas, TX
Alexandria, VA
Arlington, VA
Fairfax, VA
Coxs Mills, WV
Parkersburg, WV
Spencer, WV
Wilson, WY
Rock Springs, WY
Douglas, WY
Lander, WY
Riverton, WY
Thermopolis, WY
Worland, WY
Wheatland, WY
Laramie, WY
Granite Canon, WY
Thanks, Rodion Mark!
Source: Neville Ray (Twitter)