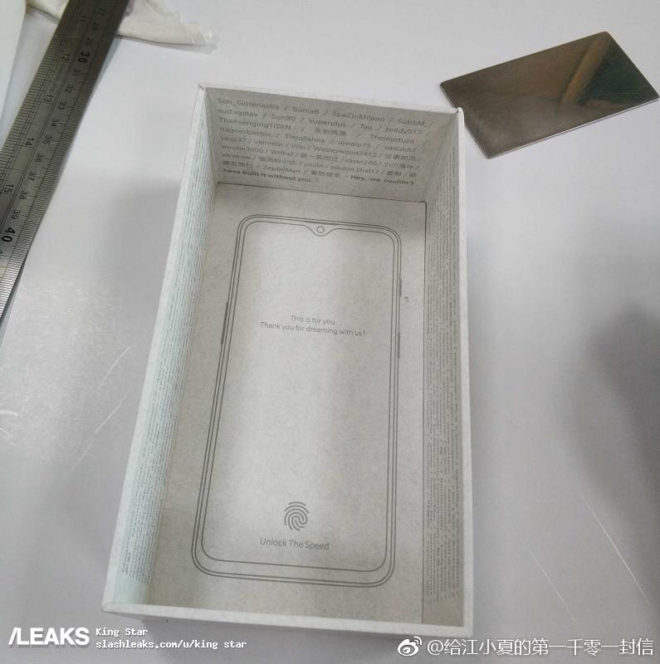 A report from last month claimed that the OnePlus 6T could launch at T-Mobile later this year. At the time, we didn't know much about the OP6T, but today a couple of details may have leaked out.
Photos that allegedly show the retail box for the OnePlus 6T have leaked, and they hint at some of the upcoming phone's features. On the inside of the packaging, we can see an outline of the front of the phone, and it shows the notch has been shrunk from the OnePlus 6. Now the notch is just a bit larger than the front-facing camera that it houses.
The packaging also suggests that the OnePlus 6T could have an in-display fingerprint reader. Near the bottom of the display, you can see a fingerprint with the phrase "Unlock The Speed" below it.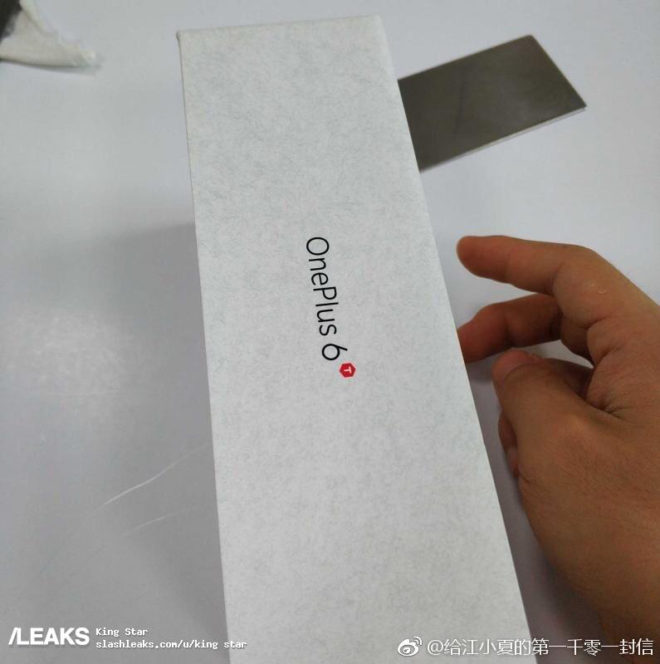 It's rumored that the OnePlus 6T will launch in October, so we'll have to wait until then before we get official details on the upcoming device. It's possible that the OnePlus 6T could feature the design shown in this leak, though. The small drop-like notch and in-display fingerprint reader are both features of the Oppo R17, which was made official last month. We've seen OnePlus borrow designs from Oppo smartphones for some of its previous handsets — it's reported that they're both subsidiaries of Chinese company BBK Electronics — and we could see it happen again with the OnePlus 6T.
Would you be interested in the OnePlus 6T if it looked like this leak suggests?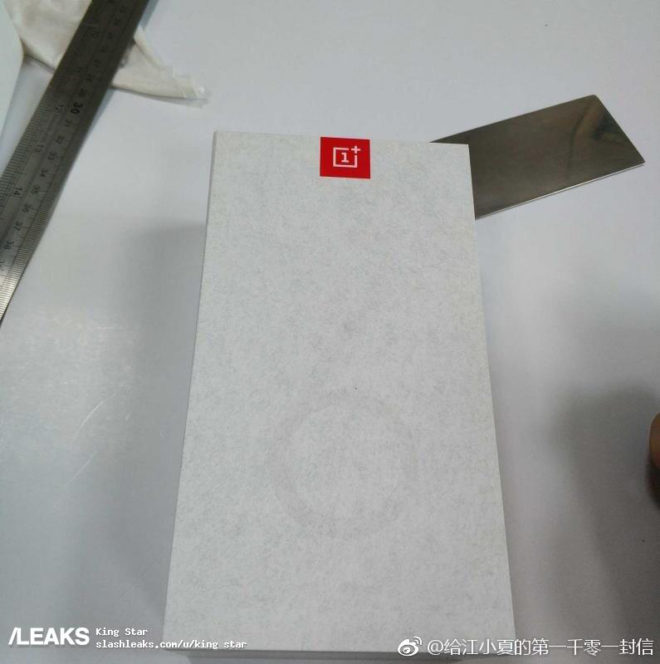 Source: SlashLeaks