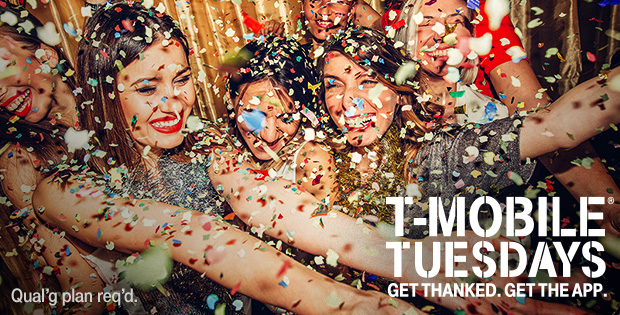 After offering a cheap ticket to see The Predator this week, T-Mobile Tuesdays will offer another movie deal next week.
On Tuesday, September 18th, T-Mobile customers can score a free one-night disc rental from Redbox as well as a $2 Baskin-Robbins promo card. Also coming next week is 30 percent off plus free shipping to Adidas.
Rounding out next week's gifts are goodies from Live Nation. Specifically, T-Mobile customers can continue to score $25 concert tickets to select shows, and T-Mo also says that "T-Mobile Reserved Seats" are coming next Tuesday.
There is no sweepstakes planned for Tuesday.
Source: T-Mobile Tuesdays