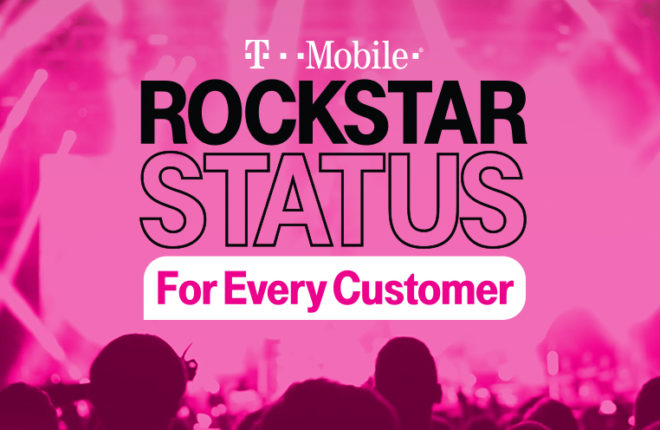 Team of Experts isn't the only announcement that T-Mobile made today.
T-Mobile says that it's giving customers "Rockstar Status" with two music perks. First, T-Mo has entered into a multi-year partnership with Live Nation to give subscribers perks to concerts. Customers can get access to last-minute seats at shows, and soon, T-Mo subscribers will also get access to reserved seats in sold out sections of concerts. These tickets will be available in "hundreds of concerts" 30 days before select shows begin.
Another perk is access to two $25 tickets (taxes and fees included) to select Live Nation amphiteater shows. Starting August 21st, these discounted tickets will be offered through the T-Mobile Tuesdays app. The shows that'll be included in this offer include Charlie Puth, Counting Crows, Dierks Bentley, Wiz Khalifa and Rae Sremmurd, Lady Antebellum and Darius Rucker, and Niall Horan.
Rounding out the Live Nation benefits are perks at select amphitheater shows. Starting next year, T-Mo customers can get fast lane entry to skip the line, an exclusive concession line including a Signature Magenta Cocktail at select locations, and magenta lawn chairs for free.
T-Mobile today also says that on August 28th, customers can score a free year of Pandora Plus music streaming. The offer will be available in the T-Mobile Tuesdays app.
Pandora Plus offers ad-free listening with unlimited replays and unlimited skips. The service includes offline listening, too. Pandora Plus normally costs $4.99 per month.
Source: T-Mobile