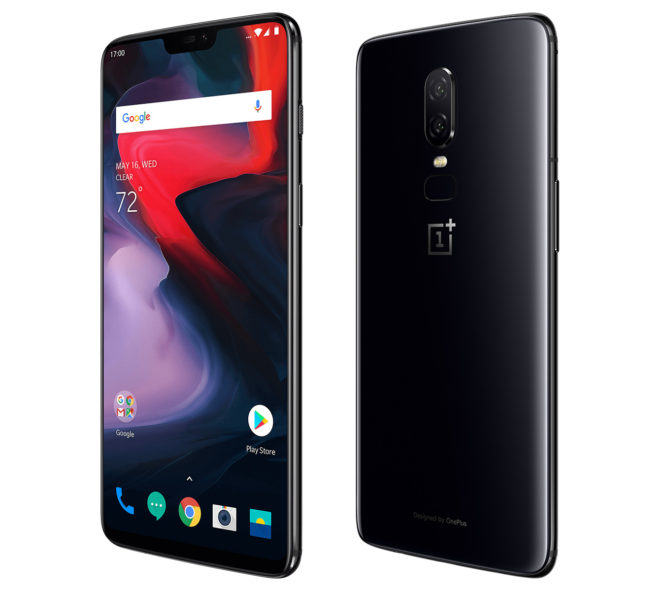 OnePlus has long sold unlocked phones that work on T-Mobile, including the OnePlus 6 shown above, but soon OnePlus may actually have a phone on T-Mo's shelves.
The OnePlus 6T will be sold by T-Mobile when it launches in October, according to sources speaking to CNET. T-Mobile will reportedly be the exclusive U.S. carrier partner for the new OnePlus phone, and it's expected that there will be a special version of the phone that's "optimized" for the T-Mobile network, including support for T-Mo's 600MHz LTE coverage.
Today's report also says that pricing for the OnePlus 6T could be $550, but that that's tentative. Finally, it's said that OnePlus is still working to get technical approval for the 6T on T-Mobile's network and that its T-Mo debut could be delayed if it doesn't get that approval.
Launching the OnePlus 6T on T-Mobile could be big for OnePlus. The company has become well-known among Android enthusiasts by selling high-end unlocked phones at more aggressive prices than other flagships, but having the OnePlus 6T on the shelves of a U.S. carrier could expose OnePlus to a whole new audience. Many people buy their phones through their carrier, and having the OnePlus 6T at T-Mobile means that customers could see and try a OnePlus 6T before buying it and get the device with monthly payments through T-Mo.
Does a OnePlus 6T that's optimized for T-Mobile and sold by T-Mo interest you?
Source: CNET