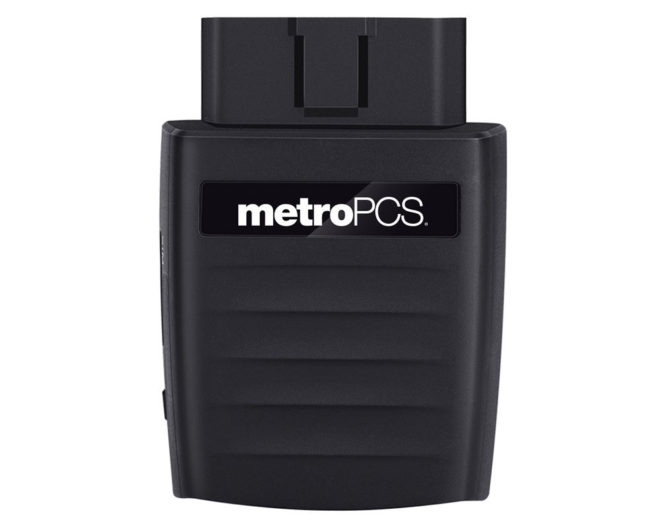 Back in late 2016, T-Mobile launched the SyncUp Drive to smarten up your car by giving you a Wi-Fi hotspot and getting you easy access to info about your car. Now it looks like that device is available from MetroPCS, too.
The MetroSMART Ride is now available from MetroPCS stores. For a limited time, you can snag one for free when you add the MetroSMART Ride service to a new or existing account. The service costs $10 per month and includes 2GB of hotspot service with 4G LTE data and unlimited data for diagnostics. You can buy more hotspot data at a rate of 2GB for $5, 5GB for $10, or 10GB for $20.
In addition to helping you stay connected, the MetroSMART Ride can keep you informed about the status of your car. You can get car trouble alerts, recall info, fuel levels, battery life, and more, all on your phone. There's GPS tracking, too, so you can always know where your car is at, and disturbance notifications will telll you if your car gets hit or towed.
Smart driving analytics are included, too. You can review trips taken, speed used, harsh braking frequency, and idling. The MetroSMART Ride lets you set speed and geo-fencing thresholds to help keep young drivers safe.
Finally, you can use the device to access Roadside Assistance from Allstate Motor Club. This can come in handy for lockouts, jumps, tows, and more.
The MetroSMART Ride plugs into your car's OBD-II port, which is standard on most cars built after 1996. Because it's plugged into this port, it's always on an doesn't require charging.
This is a pretty nifty device that could be useful for lots of people. It can show you a bunch of info about your car at a glance, including fuel levels and battery life, and send you an alert if there's something wrong with your vehicle. Meanwhile, parents with new drivers can use the GPS to keep tabs on where a car is, set speed thresholds, review the trips that the car has been on, and more.
Have you ever used the T-Mobile SyncUp Drive? If so, what do you think of it?
Source: MetroPCS