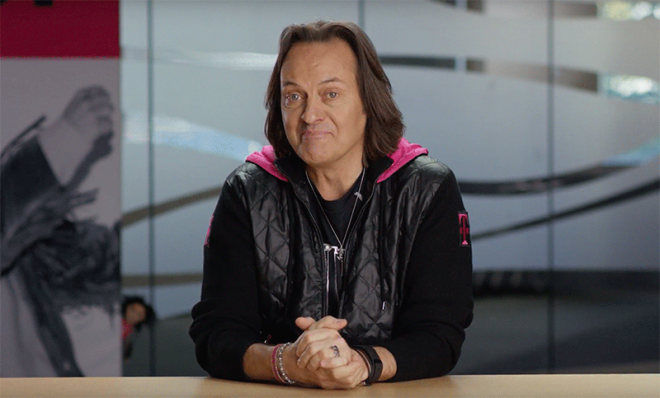 UPDATE: T-Mobile today sent me the following statement regarding this news: "We ended all transmission of customer data to Securus and are terminating our location aggregator agreements."
ORIGINAL: Today several U.S. carriers committed to stop selling customer location data to brokers, and now T-Mobile CEO John Legere has chimed in on the matter.
Legere has said that he's "personally evaluated" the issue involving user location data, pledging that T-Mo "will not sell customer location data to shady middlemen." This issue came into the spotlight last month when it was discovered that the LocationSmart website would allow anyone to track the location of any phone. In a related incident, LocationSmart was providing data to Securus, which a sheriff used to track the location of other peoples' cellphones without court orders.
Sounds like word hasn't gotten to you, @ronwyden. I've personally evaluated this issue & have pledged that @tmobile will not sell customer location data to shady middlemen. Your consumer advocacy is admirable & we remain committed to consumer privacy. https://t.co/UPx3Xjhwog

— John Legere (@JohnLegere) June 19, 2018
AT&T, Verizon, and Sprint have committed to stop selling location data to third-party data brokers after Senator Ron Wyden [D-OR] wrote a letter to all four major U.S. carriers to learn more about how they handle the location data of customers. T-Mobile had no other info on its pledge to share other than what's in Legere's statement.
It's worth noting that none of these carriers have said that they'll completely stop stelling customer location data. The moves that they're making do mean that the carriers should be cutting out middlemen, though, and ensuring that customer location data is being handled more securely.
Sources: John Legere, Associated Press, The Verge