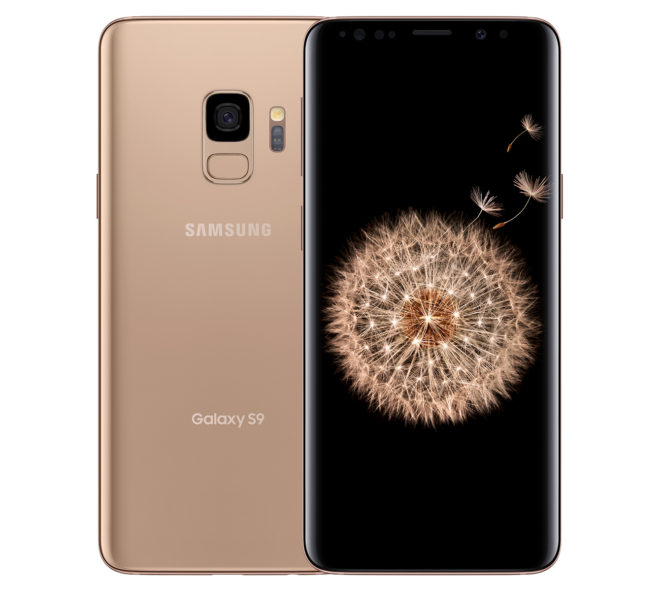 Samsung is adding another color option to its flagship Galaxy S9 and S9+ smartphones.
The Galaxy S9 and S9+ will be available in Sunrise Gold in the U.S. starting on June 24th. It'll be sold in Best Buy stores as well as on BestBuy.com and Samsung.com.
In terms of specs, the Sunrise Gold S9 and S9+ are similar to the other color options that are already on the market. That includes the 64GB, 128GB, and 256GB storage options for unlocked models. Pricing for the Sunrise Gold S9 and S9+ will be just like the other colors, too:
Galaxy S9 64GB: $719.99
Galaxy S9 128GB: $769.99
Galaxy S9 256GB: $839.99
Galaxy S9+ 64GB: $839.99
Galaxy S9+ 128GB: $889.99
Galaxy S9+ 256GB: $959.99
Also of note is that Samsung will give you up to $400 off an unlocked Sunrise Gold Galaxy S9 or S9+ when you buy from Samsung.com and trade in your existing smartphone.
According to Samsung, the Sunrise Gold Galaxy S9 and S9+ have "a satin gloss finish which wraps the smartphone in a tranquil glow." It's always good to see more color options for a smartphone hit the market, and the Sunrise Gold adds another fun hue to the Galaxy S9 lineup. So if you've been thinking about buying an S9 or S9+ and want your phone to stand out, keep an eye out for the Sunrise Gold models starting June 24th.
Source: Samsung