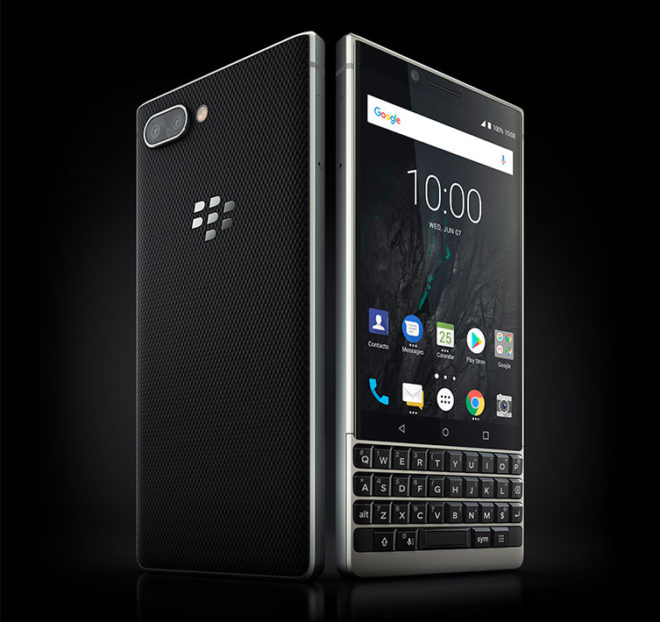 Did the BlackBerry KEY2 catch your eye when it debuted earlier this month? If so, we now know when you'll be able to get one of your own.
The BlackBerry KEY2 will go on sale in the U.S. on July 13th at Amazon and BestBuy.com, but you'll be able to pre-order one as early as June 29th. Pricing will be set at $649.99.
The KEY2 will be sold unlocked and will be compatible with GSM networks like T-Mobile. It'll include support for T-Mobile LTE Bands 2, 4, 5, 12, and 66, among other LTE Bands, but there is no support for T-Mobile's LTE Band 71 (600MHz) here.
Other features of the BlackBerry KEY2 include a 4.5-inch 1620×1080 display, octa-core Snapdragon 660 processor, 6GB of RAM, 64GB or 128GB of storage, a microSD card slot, and a 3500mAh battery. There's also a dual 12MP rear camera setup, including 2x optical zoom, and a Series 7 aluminum frame for a more premium feel.
Of course, one of the highlight features of the KEY2 is its physical keyboard. Compared to the KEYone, the keyboard on the KEY2 has had its key height raised 20 percent and also has a matte finish, both of which should help to make a more comfortable typing experience. There's also a fingerprint reader in the space bar and a new Speed Key that'll let you access your programmable keyboard shortcuts without returning to the KEY2's home screen.
The KEY2 won't be sold by T-Mobile, meaning customers won't be able to get it on EIP or JOD, but it is an option to consider if you're comfortable buying unlocked phones. The lack of LTE Band 71 is a disappointment, but the KEY2 is also one of the only smartphones around with a physical keyboard. So if a hardware QWERTY is important to you, the KEY2 may be worth considering.