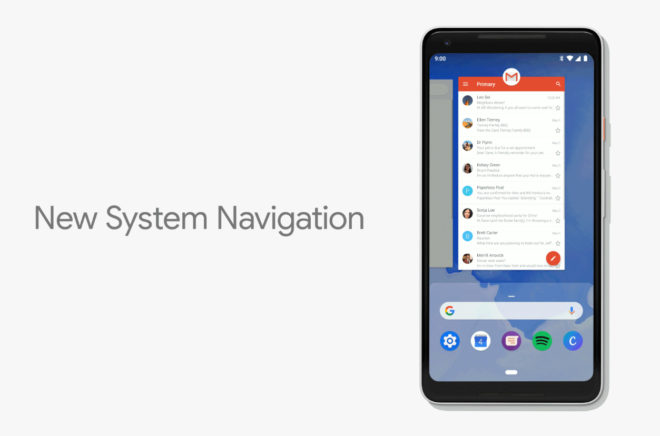 Android P was first introduced two months ago, and at that time, Google confirmed that it included new features like official display notch support and notification improvements. It turns out that that's not all that Google has planned for its next major Android update, though.
Google today used its I/O 2018 keynote to intro a number of new Android P features. Perhaps the most notable is gesture navigation, which is similar to what iPhone X owners have been using since late last year. With Android P, you can swipe up to see your Overview, which lets you scroll through your running apps (complete with Smart Text Selection) as well as five app icons at the bottom of the screen. Swipe up again to go to your app drawer.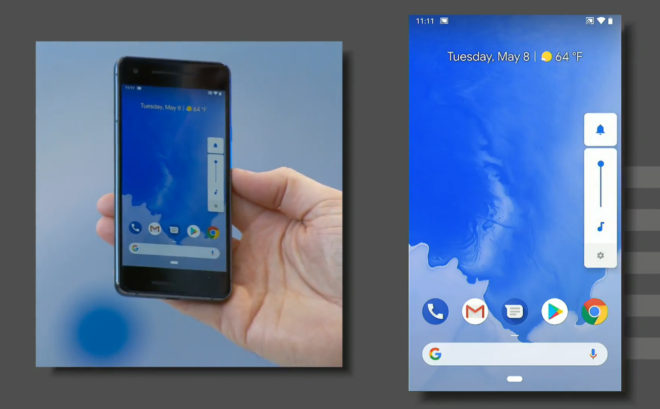 Other usability changes coming to Android P include a redesigned Quick Settings menu, a better way to capture and edit screenshots, and easier notification management. Google is also improving volume control with a slider that defaults to media volume control and also includes a button for enabling and disabling the ringer.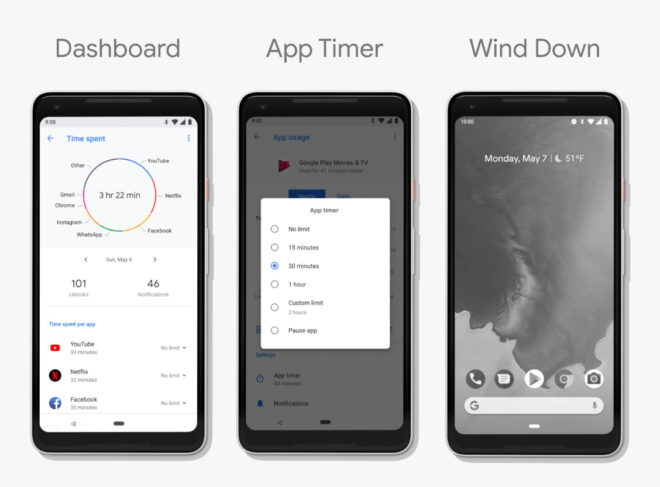 Another major focus of Android P is your digital wellbeing. To that end, Google is adding a Dashboard to P that'll show you how much time you've spent in apps, how many times you've unlocked your phone so far that day, and how many notifications you've gotten. You can use App Timer to set limits on how long you can use particular apps, and Do Not Disturb will now silence visual interruptions from apps as well as silencing your phone calls and alerts.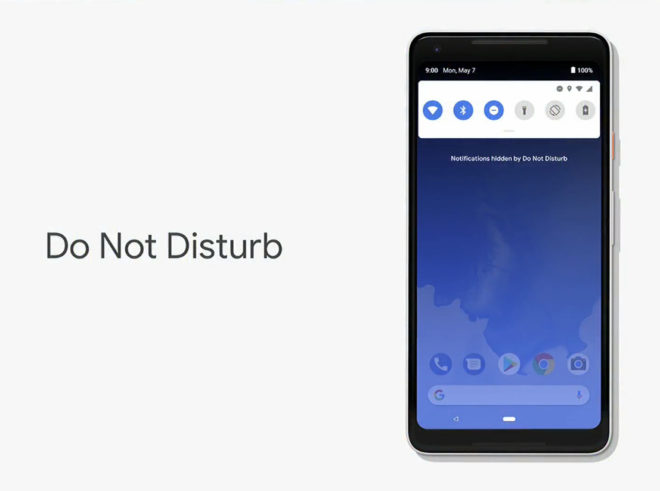 Other new digital wellbeing features include Shush, which lets you quickly enable Do Not Disturb by placing your phone face down on a surface, and Wind Down. With Wind Down, your phone will turn on Do Not Disturb and fade the screen to grayscale, making it easier on your eyes and nudging you to put the device down and go to sleep.
Also coming with Android P are machine learning features. Adaptive Battery will prioritize battery power for the apps and services you use most, while Adaptive Brightness will learn where you like your phone's brightness slider depending on your surroundings.
A new feature called App Actions that will try to predict what action you'll want to take next. For example, when you connect headphones, it might suggest your favorite Spotify playlist. App Actions will appear in your app drawer, Smart Text Selection, Google Assistant, and more.
Then there's Slices, which will surface parts of an app when you search for it. One example is that when you search for Lyft, it will not only show how close the nearest driver is, but also give you estimated travel times and prices for your work and home.
Finally, Google says it's adding "hundreds" more improvements to Android P, including better security and privacy. These include DNS over TLS, encrypted backups, Protected Confirmations, and more.
An Android P Beta is now available for download. In addition to being available to Google's Pixel phones, the Android P Beta will be offered to seven non-Pixel devices: Sony Xperia XZ2, Xiaomi Mi Mix 2S, Nokia 7 Plus, Oppo R15 Pro, Vivo X21, OnePlus 6, and Essential PH‑1. Google is aiming to get the final release of Android P out in Q3 2018.
What do you think about all of these new Android P features? Are you excited for the update?
Source: Google