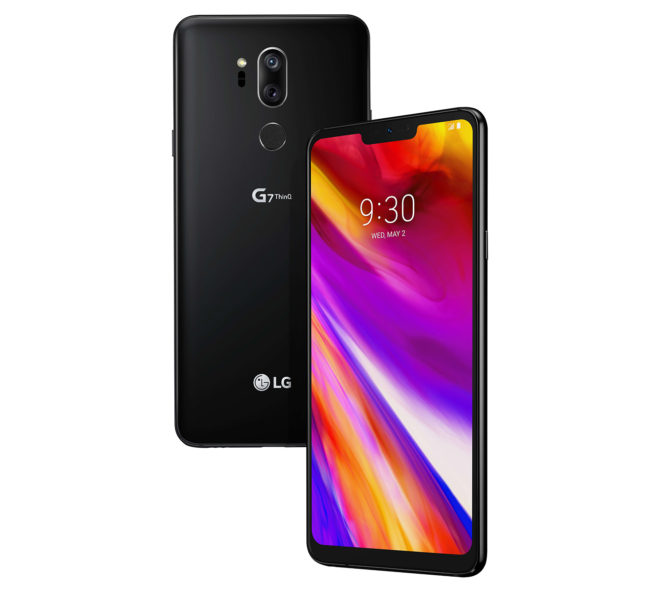 Meet the LG G7 ThinQ.
LG's newest flagship Android smartphone places a heavy focus on AI features. It's got an AI CAM feature that promises to analyze whatever you've got your camera pointed at and then select the best shooting mode from the 19 available. It'll also use an AI algorithm to automatically adjust the camera settings when you're shooting in low light to help you get a brighter photo.
LG is also relying on Google to add some smarts to the G7 ThinQ. On the side of the phone, below the volume buttons, there's a dedicated Google Assistant button. Press it once to launch Google Assistant or press and hold to just start talking to Google Assistant. You can also use your voice to activate Google Assistant, and LG says that its Super Far Field Voice recognition will hear you from up to five meters (16 feet) away.
The dedicated Google Assistant button can also be used to launch Google Lens. Press the button twice and you'll get Google Lens, which lets you point your camera at objects like landmarks, pets, books, and more to get more information about them.
When it comes to hardware specs, the LG G7 ThinQ has a 6.1-inch 3120×1440 display with 19.5:9 aspect ratio. LG says it can reach a brightness of 1,000 nits, which should help you view the screen in direct sunlight.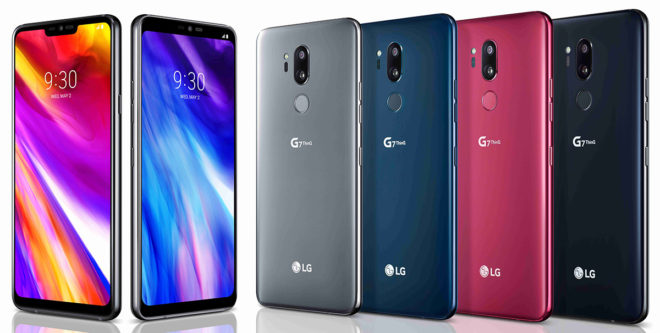 Also of note is that the LG G7 ThinQ does have a display notch. LG calls it the "New Second Screen", and you can customize it by expanding it to have minimal bezels or change the status bar to another color to make it more personal. If you're not feeling the notch, you can hide it by blacking out the status bar.
LG is including some special audio features with the G7 ThinQ, like a Boombox Speaker that uses the internal space of the phone as a resonance chamber to offer double the bass of typical phones. There's also DTS:X technology to give you virtual 3D sound for all content as well as a Hi-Fi Quad DAC for improved sound when you're using high-impedance headphones.
The LG G7 ThinQ boasts a dual rear camera setup with one 16MP standard camera with f/1.6 aperture and one 16MP wide angle camera with f/1.9 aperture. Below those cameras is a fingerprint reader, and around front is an 8MP wide angle f/1.9 camera.
Inside the LG G7 ThinQ's body, which is IP68-rated for dust and water resistance, there's a Snapdragon 845 processor and 3000mAh battery. There are two versions of the G7 ThinQ, one with 4GB of RAM and 64GB of storage and one with 6GB of RAM and 128GB of storage, but both include a microSD card slot. Both models also include USB-C, Bluetooth 5.0, FM radio, a 3.5mm headphone jack, NFC, and Android 8.0 Oreo.
T-Mobile has said that it'll launch the LG G7 ThinQ "later this spring". No other launch or pricing details have been given by T-Mo, but Sprint and U.S. Cellular have said that they're launching the G7 ThinQ on June 1 and Verizon is opening pre-orders on May 24, so it's possible that T-Mobile's launch will happen around that same time.
Also of note is that T-Mobile has confirmed that the LG G7 ThinQ will include 600MHz support.