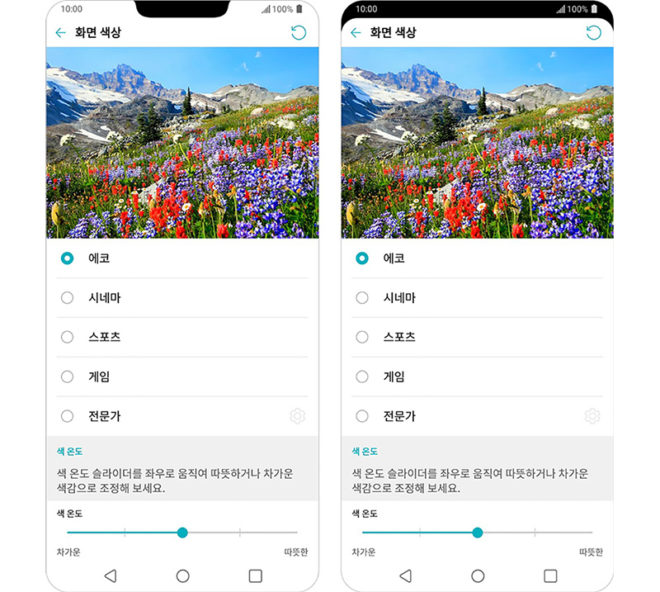 Another feature of the LG G7 ThinQ has been confirmed.
LG today revealed that the G7 ThinQ will include a 6.1-inch "Super Bright Display" with a resolution of 3120×1440 and an aspect ratio of 19.5:9. Compared to the LG G6, the bottom bezel on the LG G7 ThinQ is nearly 50 percent smaller, and the display itself consumes up to 30 percent less power.
Also confirmed by LG is the fact that the G7 ThinQ will include a display notch. The screenshots shared by LG show that you will be able to hide the notch by turning the status bar black, though, so there will be some respite from the notch for folks that don't care for it.
LG says that the G7 ThinQ will support a display brightness up to 1,000 nits. To compare, most other smartphones offer display brightness of 500 or 700 nits. And finally, the LG G7 ThinQ will have six display modes: Auto, Eco, Cinema, Sports, Game, and Expert.
The LG G7 ThinQ will be officially unveiled on May 2. It's expected that the phone will boast a Snapdragon 845 processor, dual rear camera setup, and a button on the side of the phone dedicated to Google Assistant.
Source: Engadget