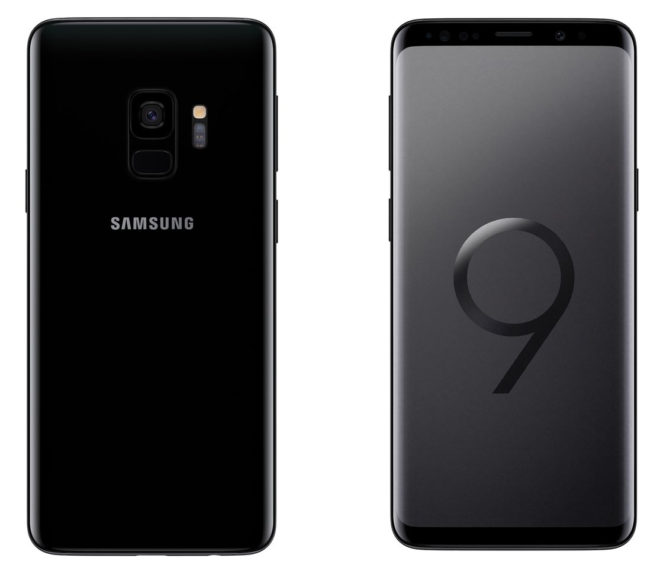 If you're hungry for one more major Galaxy S9 leak before Samsung officially introduces its new flagship on Sunday, the rumor mill is happy to oblige.
What looks to be complete spec lists for the Samsung Galaxy S9 and S9+ have been leaked by Winfuture.de. The report confirms that both phones will have a 12MP rear camera with variable aperture that you can switch between f/2.4 and f/1.5. The Galaxy S9+ will reportedly have a second rear 12MP camera as well.
Around front, both the S9 and S9+ are expected to have an 8MP camera with f/1.7 aperture. The S9 and S9+ screens are said to be 5.8-inch 2960×1440 and 6.2 2960×1440 panels, respectively, just like the S8 and S8+. The bottom edges of the screens on the S9 and S9+ are said to be a bit smaller than the S8 and S8+, though.
Samsung is reportedly equipping the Galaxy S9 and S9+ with stereo speakers tuned by AKG as well as iris scanning and facial recognition features. Also said to be included in both phones is an Exynos 9810 processor (likely a Snapdragon 845 in the US), 64GB of storage, a microSD card slot, USB-C, and IP68 water and dust resistance.
Rounding out the features of the Galaxy S9 is said to be 4GB of RAM and a 3,000mAh battery, while the Galaxy S9+ gets 6GB of RAM and a larger 3,500mAh battery. Both phones are said to include Android 8.0 Oreo below a custom Samsung Experience 9.0 user interface.
You're, ahem, missing Titanium Gray ;) pic.twitter.com/fFVdZ5hUoZ

— Evan Blass (@evleaks) 19 February 2018
In addition to all of these leaked specs, Evan Blass has shared several images of the Galaxy S9 and S9+:
Samsung will officially unveil the Galaxy S9 and S9+ on February 25. Now that it looks like most of the features of Samsung's upcoming flagships have leaked, are you getting excited for them?
— Evan Blass (@evleaks) 19 February 2018
Sources: Winfuture.de, Evan Blass (1), (2), (3)