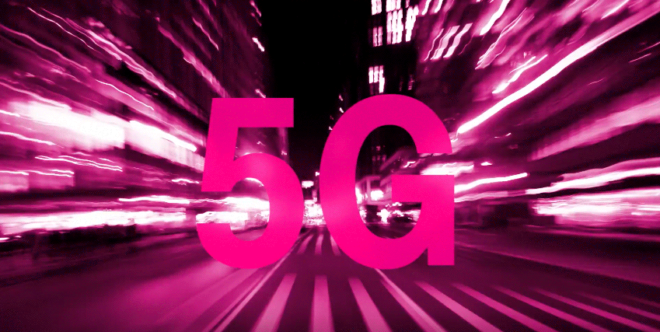 Along with the 4G LTE news announced by T-Mobile earlier today, there's some 5G news to share.
Nokia today announced that it teamed up with T-Mobile and Intel to bring a 28GHz 5G commercial radio system on air. The system was activated in the downtown corridor of Bellevue, Wash., the city where T-Mobile's headquarters are located.
Of course, once the site is online, they might as well do something with it, right? That's exactly what the companies did, conducting a data session using the Nokia 5G commercial AirScale solution and the 5G Mobile Trial Platform (MTP) from Intel.
Here's what Neville Ray, CTO of T-Mobile, said about today's news:
"We're laser focused on building a nationwide 5G network for mobility, one that uses multiple spectrum bands, and launching field trials for mmWave spectrum is an important step forward."
And here's Roy Corker, Nokia's head of North America:
"The path to 5G is paved with tremendous endeavor and innovative milestones such as our achievement with T-Mobile in Bellevue. T-Mobile takes great technological strides in its network evolution and Nokia is proud be a key partner on this journey."
This whole test is notable for several reasons. Not only did it enable T-Mo to deploy its first inter-vendor 5G network, it helps to move 5G development from labs into the field. It also helps Nokia and T-Mobile to better understand how millimeter wave (mmWave) 5G can be integrated into existing networks and how it acts around LTE.
T-Mobile has said that it plans to begin rolling out 5G coverage in 2019 and that it's aiming to have nationwide 5G coverage in 2020.
Source: Nokia