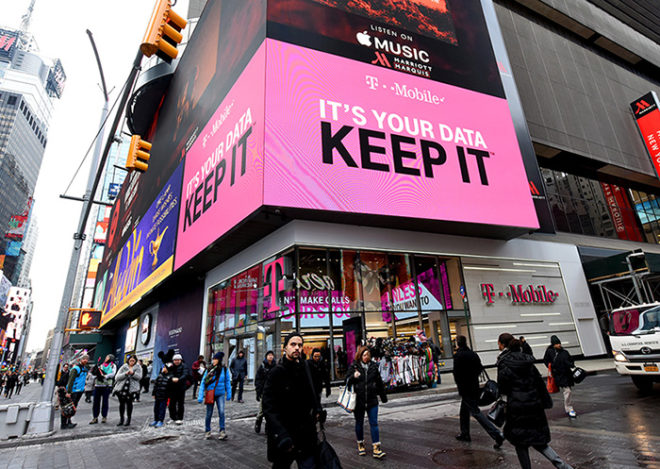 T-Mobile's Q4 2017 results won't be announced until February, but today T-Mo decided to give us a taste of what its final three months of 2017 were like.
T-Mobile added 1.85 million new customers in Q4 2017, making it the 19th straight quarter that T-Mo added more than 1 million customers. With those new subscribers, it also means that T-Mobile added more than 5 million customers in all of 2017, which is the fourth straight year that T-Mo has achieved that feat.
Making up those 1.85 million new customers are 1 million postpaid adds (including 891,000 postpaid phone adds), 149,000 prepaid adds, and 633,000 wholesale adds.
At the end of 2017, T-Mobile had nearly 72.59 million customers in total.
Also of note is that branded postpaid churn finished at 1.18 percent in Q4 2017, down 10 basis points year-over-year. Branded prepaid churn finished at 4.00 percent, up 6 basis points YoY.
T-Mobile also recently gave us an update on what its network looked like at the end of 2017. There's 600MHz LTE coverage in 586 cities now, and you can check the full list right here to see if your town is covered.
In total, T-Mobile's 4G LTE covers 322 million people.
Source: T-Mobile