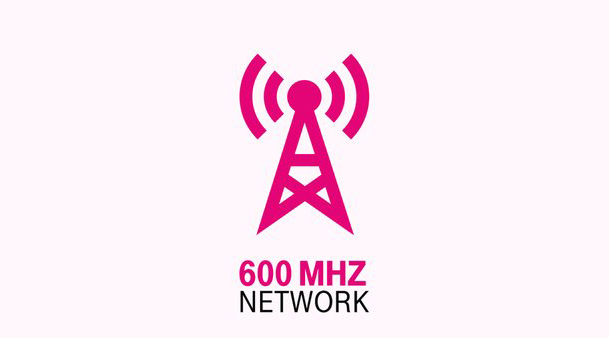 Along with its news about customer satisfaction in 2017, T-Mobile has some network news to share today.
T-Mo says that its 600MHz coverage is now live in 586 cities. The full list can be found right here, complete with cities like Greenview, Calif.; Omaha, Neb.; Jacksonville, Penn.; and Y-O Ranch, Wyo.
To help customers take advantage of that 600MHz coverage, T-Mobile says that it'll launch more than 12 new 600MHz-capable smartphones in 2018. No specific devices were named, but T-Mo says that they'll range from budget-friendly models to superphones. T-Mobile currently sells two 600MHz-capable devices: the LG V30 and Samsung Galaxy S8 Active.
T-Mobile says that its 4G LTE network now covers 322 million people.
Also of note is that T-Mobile says that it has closed its agreement to purchase the remaining interest of Iowa Wireless from Aureon. This deal was announced on September 26, 2017 and closed January 2, 2018.
By acquiring Iowa Wireless, T-Mobile can expand its LTE coverage in Iowa and western Illinois. Iowa Wireless customers will soon get access to T-Mobile benefits.
Source: T-Mobile