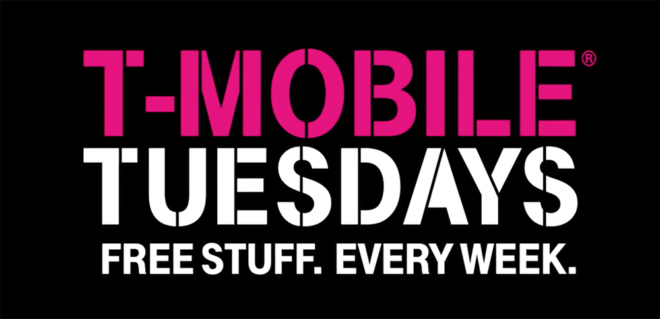 T-Mobile has revealed its gifts for next week's T-Mobile Tuesday, and there are some returning vendors and some newcomers.
For the December 12th edition of T-Mobile Tuesdays, T-Mo customers can get a movie ticket for $5 from Atom Tickets and a free sausage biscuit from Carl's Jr. and Hardee's. Also available is $25 off a purchase of $50 and free shipping to Harry & David, a retailer that sells gift baskets, fruit, and food gifts.
We've seen Shell a lot in T-Mobile Tuesdays, and there's another fuel discount coming from the company next week. Rounding out next week's gifts is 25 percent off a Case-Mate case from T-Mobile.com and $50 off a hotel room per night from HotelStorm.
Unfortunately, it doesn't look like there will be any prizes for next week's T-Mobile Tuesday. The T-Mobile Tuesdays site doesn't have any prizes listed, and navigating to the T-Mobile Tuesdays Rules page leads you to a message that says "There is no Sweepstakes this week. Please check back next week."
Source: T-Mobile Tuesdays