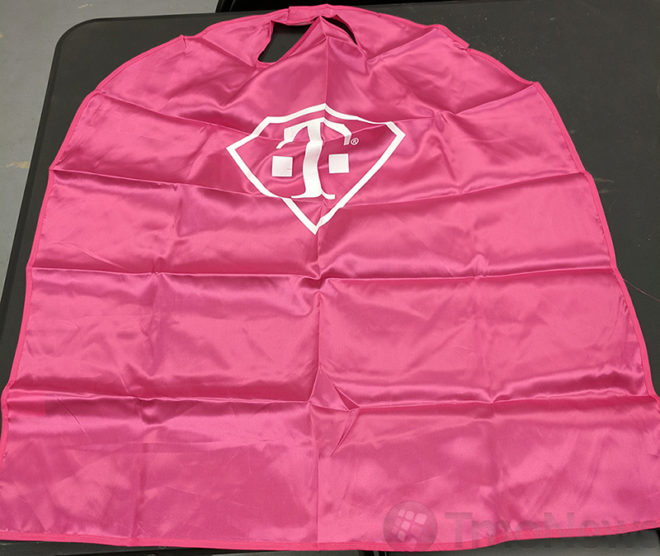 Last week, T-Mobile teased some of the goodies that it'll offer as part of T-Mobile Tuesdays for the month of October, and one of them was a free T-Mobile Halloween cape. Now I've got an image of the cape that you'll be able to snag in a couple of weeks.
A TmoNews source has shared an image of the T-Mobile Halloween cape that'll be available to customers on October 24th. Unsurprisingly, it's a magenta-colored cape, and it's got a Superman-style logo with the "S" replaced by the T-Mobile logo.
A cape may not be quite as practical as, say, a stadium bag, but maybe this T-Mobile cape can be an inspiration for folks that haven't yet decided on a Halloween costume. If that's you, then you can score this T-Mobile Halloween cape at T-Mo stores nationwide on Tuesday, October 24th.
Thanks, source!