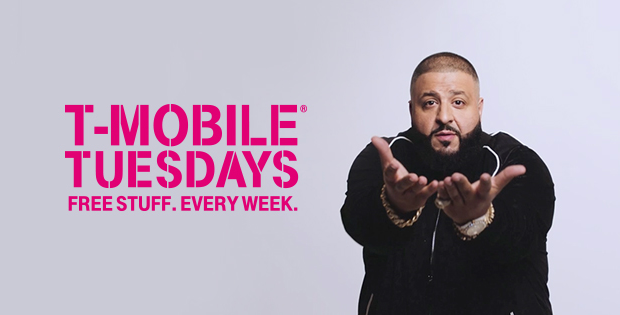 Next week's T-Mobile Tuesday gifts and prizes have been revealed, and there's a heavy focus on food.
For the September 19th edition of T-Mobile Tuesdays, T-Mo customers can get a Homestyle Favorites digital cookbook and online class from MasterChef as well as $25 to Restaurant.com. Rounding out next week's gifts is a free movie rental (up to $5.50) from Vudu and access to discounted hotels at HotelStorm.
The grand prize winner for next Tuesday will get a MasterChef cruise. This includes a seven-day, six-night cruise for two to the Caribbean with a one-week culinary experience aboard Holland America's MS Eurodam with MasterChef Experience activities and theater events. The cruise is scheduled for November 12th, 2017, through November 19th, 2017.
This prize also includes round trip airfare for two to Ft. Lauderdale, Fla., ground transportation to and from the cruise ship, three meals each day aboard the cruise ship, port charges, and two nights in a hotel in Ft. Lauderdale. The winner will also get a check for $2,780 to cover taxes and other expenses.
Five first prize winners will each get a three-day, two-night trip to Los Angeles, Calif. This trip for two includes a visit to the MasterChef set, the opportunity to attend a taping of a MasterChef segment, round trip airfare for two to Los Angeles, two nights in a hotel, ground transportation between the airport and hotel, and a check for $945 for taxes and other expenses.
Finally, 30 second prize winners will each receive a code to order Blue Apron MasterChef Home Meal Kit. This kit includes ingredients and recipes inspired by winning dishes from the MasterChef Top 10 and provides three meals for two people.
Source: T-Mobile Tuesdays