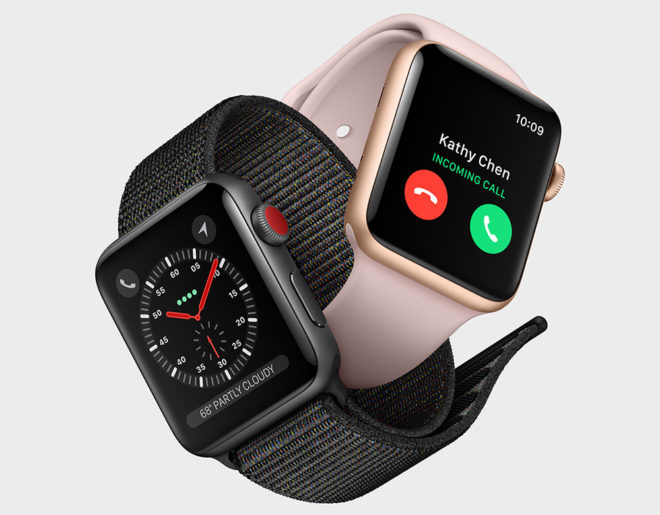 UPDATE: John Legere just announced that he's "heard your frustration about the Apple Watch plan" and that, as a result, the Apple Watch Series 3 plan will now include unlimited 4G LTE data for $10 per month.
ORIGINAL: Today's the day that T-Mobile began taking pre-orders for the Apple Watch Series 3, the first Apple Watch with built-in LTE connectivity. There is one T-Mo-specific detail about the new wearable that buyers should be aware of, though.
With Digits, T-Mobile's service that pairs your phone number with your wearable, smartwatches with unlimited data will have their speeds limited to 512Kbps. Digits normally costs $10 per month with autopay or $15 per month without autopay, but there is a high-speed data with Digits option that costs $20 per month with autopay or $25 without.
The Apple Watch Series 3 includes support for LTE connectivity, and 512Kbps isn't exactly LTE fast. Customers with the Apple Watch Series 3 aren't likely to be doing anything very data-intensive on their smartwatch, which is why some folks are disappointed by this limit.
I reached out to T-Mobile to see if it had a statement about this matter, but the company hasn't yet responded. When the official @TMobileHelp account on Twitter was asked about the 512Kbps limit, it said "This plan is designed for these wearable devices and will work perfectly with the Apple Watch!" and "512kbps is more than enough data speed for the watch to do everything you want, and well!".