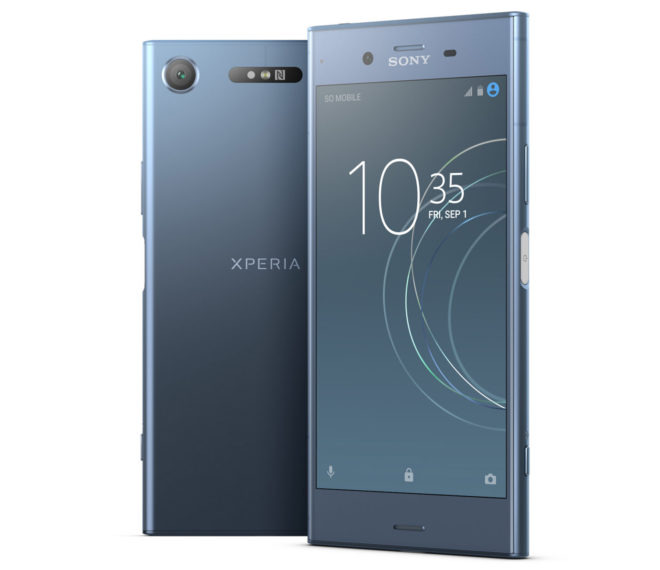 LG isn't the only company that took the wraps off of a new flagship Android phone today, as Sony has introduced a couple of new models as well.
The Sony Xperia XZ1 (above) and Xperia XZ1 Compact (below) are now official. Both phones place a focus on camera performance, packing a 19-megapixel rear camera with features like Predictive Capture, which starts buffering images when it senses action or a smile and before you press the shutter button. Also included is 4K video capture, SteadyShot technology, and super slow motion 960fps video recording.
One other notable camera feature of Sony's new phones is called 3D Creator. With it, the XZ1 and XZ1 Compact can scan an image or person in 15-60 seconds and then create a high-res 3D image of that thing. There are four scanning modes available: face, head, freeform, and food.
Around front, both the XZ1 and XZ1 Compact offer wide angle cameras for your selfie needs. The XZ1 is packing a 13-megapixel front-facing camera with a 22mm wide angle lens, while the XZ1 Compact has an 18-megapixel super wide angle camera with 120-degree field of view.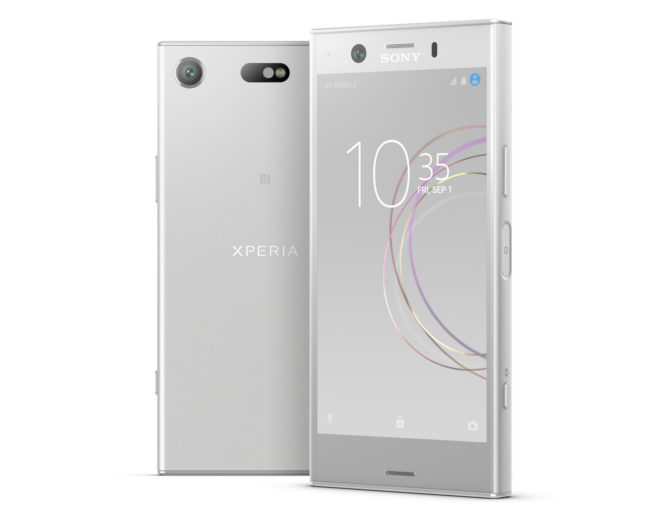 Other shared features of the XZ1 and XZ1 Compact include the Snapdragon 835 processor, 4GB of RAM, a microSD slot, high-res audio support, USB Type-C, IP68 water and dust resistance, stereo speakers, and a 2,700mAh battery. Also of note is that both phones will come preloaded with Android 8.0 Oreo, making them some of the first non-Nexus and non-Pixel phones to get Oreo.
Now for the differences. The Xperia XZ1 features a 5.2-inch 1920×1080 display, while the Xperia XZ1 Compact is packing a smaller 4.6-inch HD screen. The XZ1 Compact also comes with less storage (32GB) than the XZ1 (64GB). Also of note is that in the U.S., both the XZ1 and XZ1 Compact will lack a fingerprint reader.
Finally, Sony has confirmed to me that the Xperia XZ1 Compact has been certified to work with T-Mobile's VoLTE and Wi-Fi Calling in the U.S.
The unlocked Sony Xperia XZ1 will launch on September 19th at Amazon and Best Buy at a price of $699.99. Meanwhile, the unlocked Sony Xperia XZ1 Compact will be released on October 4th for $599.99.
Source: Sony